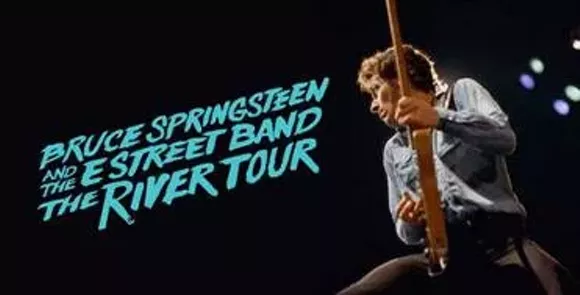 Get ready for an epic, hours-long, anthem-filled show, the kind where you shout so much you lose four voice for a week, as Bruce Springsteen and the E Street Band bring 'The River' tour to the Palace of Auburn Hills on Thursday, April 14. Tickets go on sale next Friday, February 5 at 10 a.m. Tickets will set you back $153, $108 and $58.
This date was just added to the tour, which got off to a bit of rocky start thanks to the snow storm Jonas hitting the East Coast this past weekend, which caused the kickoff Madison Square Garden date to be rescheduled for tonight.
During each stop on the North American leg of The River Tour, Bruce Springsteen and the E Street Band give an in-sequence performance of the 20 songs from 1980's The River. He previously had performed the album only once in its entirety, during a 2009 concert at New York's Madison Square Garden. The current tour's three-hour-plus sets also include such classics as "Rosalita," "Dancing in the Dark," "Thunder Road" and "Born to Run."
Let's hope that next year he decides to take the same approach and do a 'Nebraska' tour, maybe bringing Suicide along to open up for him? One can hope.