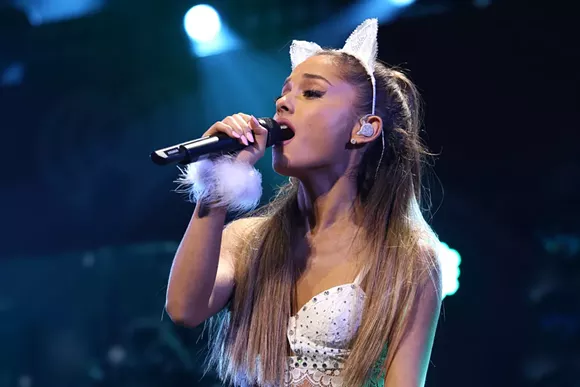 Okay,
Metro Times
readers, hear me out: Ariana Grande is coming to The Palace in March and it's not the worst thing ever!
Now — Ariana Grande is probably not the concert that is going to make you drop your hard earned money on and change your life forever. And yes, she tends to look like a 13-year old when she wears her hair in that ponytail, but, and this is a hard but — she can
sing!


Thankfully, we have backed away from the time when most pop singers lip synced and you wondered why you're even waisting my money on some manufactured clone clogged up on Xanax, but Ariana Grande is a true testimate that pop singers these days have genuine talent. And she used to date Big Sean! What more do you need?
Need proof? Watch a couple of these YouTube links of Ariana killin' it and maybe, just maybe, you will give her a chance. Her songs are catchy as hell ( I can't stop playing "Side to Side" in the car), and your daughter or niece will love you forever if you buy her tickets.
Tickets go on sale this Saturday, September 24 at 10 a.m. and you can find them
here.