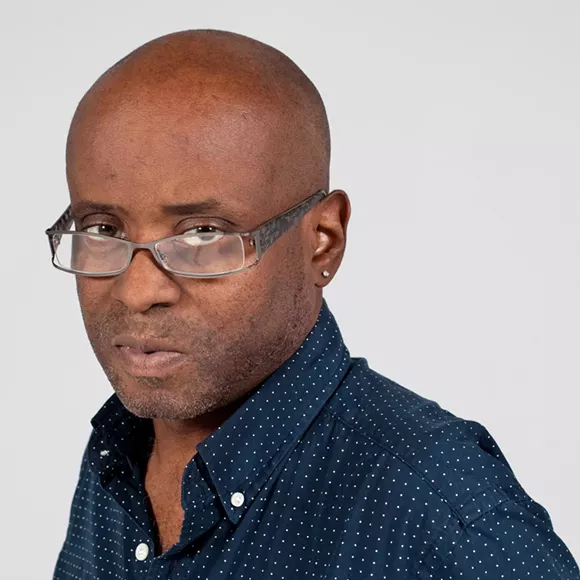 Detroit techno pioneer Juan Atkins has announced his first new record as Model 500 in 16 years, according to
Resident Advisor
. The third album under the Model 500 name, it will be released on Atkins' own Metroplex Records label in January 2015.
In 1981, Atkins and one Richard Davis co-founded the seminal electro group Cybotron and
released the first Detroit techno record
. In 1985, Atkins founded Metroplex and released his first single with his new group Model 500.
Recently, Atkins was supposed to reform Cybotron to appear at Federation of Electronic Music Technology, a sort of sister festival to the revived Detroit Electronic Music Festival. It was to be Cybotron's first live performance — "It was like pulling teeth to get Rick out, but we achieved it," Atkins told the press.
DEMF and FEMT were cancelled
, though, and the Cybotron reunion never happened. Additionally, Atkins
was the recipient
of one of Kresge Arts in Detroit's music fellowships this year.
In the meantime, enjoy this clip of people dancing to Model 500's "No UFOs" on the dance show The Scene: