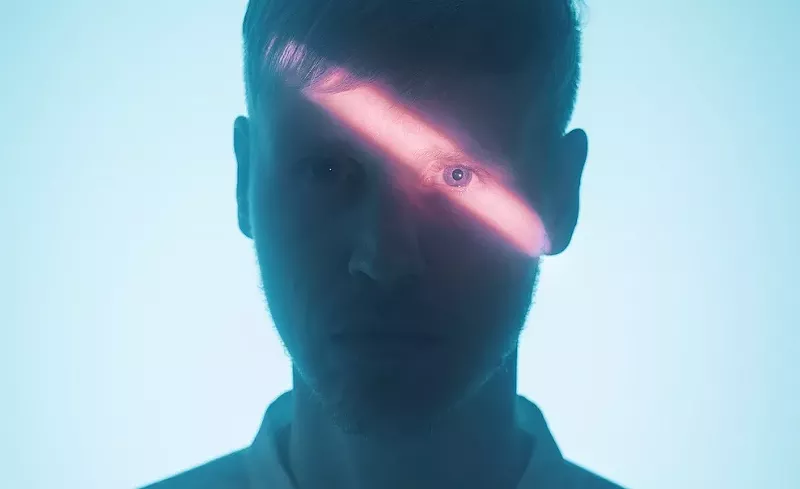 For Joris Voorn, settling into one art concept or niche is too black and white — he prefers to see the full spectrum.
The Dutch DJ has spent his career coloring outside the lines of traditional underground music with track curation skills that tease everything from hard-hitting techno to even a few pop melodies. His Spectrum brand has helped to incorporate Voorn's artistic vision into a distinctive event series which integrates music, photography, and light design into unique spaces outside of the traditional club scene.
This Saturday, Detroit audiences will get to see the "Spectrum" of Voorn's work at MOCAD during a stop on his North American tour. We spoke with Voorn to talk about the vision behind the Spectrum event brand, and why it's important to have fans focus on something other than the DJ booth.
Metro Times:
What is the music concept behind the Spectrum North America tour?
Joris Voorn:
A few years back I was talking with my management and press company about starting a new series of dance events, playing the wide spectrum of music that I believe in. When I spoke these words, we all looked at each other and realized that was the name, Spectrum. Spectrum embodies the wide range of music I love to play when I have the chance, especially when playing longer sets. It can go from the deeper sounds of house music to the harder side of techno and everything in-between, from melodic to minimal.
MT:
The tour is a limited run of shows that will be hosted in some pretty interesting venues — can you tell us why you decided to step outside of the traditional club venue for this tour?
Voorn:
With Spectrum in Europe, we've mainly focused on venues other than the standard clubs to bring a more unique experience to the people. We bring a special stage design with us, that is designed to fit in these spaces, and create a somewhat mysterious stage view. The lights are not focused on the DJs but form a wall of light behind them, making the DJ a silhouette rather than an artist in the spotlight. This way we hope the focus will be more on the music, and it creates a beautiful image.
MT:
Why did you focus on bringing the Spectrum tour to these markets specifically? Why Detroit?
Voorn:
After having toured Europe, we decided it's time to bring Spectrum to the U.S. and Canada. We strongly believe that Detroit is an important place for dance music in the US because of the huge inspiration Detroit artists have had on myself and other artists.
MT:
What is the Spectrum Photography Project?
Voorn:
With most Spectrum events we've been bringing a photographer to take photos of the audience in the bespoke Spectrum style. This style is based on shadow, light, and colors, all in reference to the word Spectrum.
The idea came about when we invited fans to partake in a photo shoot to create artwork for the Spectrum events. I thought it would be an even idea to take photos of people at the actual Spectrum events and give them something to take home. In return, we've been using these photos as artwork for our Spectrum events. We're bringing a photographer on the North America tour as well, so we most likely will be using the results for our upcoming events as well!
MT:
You're most well known for your musical contributions the underground scene, but you're also keen on other art mediums. How does this tour embody that concept?
Voorn:
Spectrum is first and foremost a dance music concept, where we invite people to share their love of music. Starting the photography project alongside it has opened possibilities to be creative on the visual side of things as well. We are already thinking of other ways to use photography for our future event artwork. It's always a work in progress, but a very inspiring one especially because of the participation of so many fans worldwide. For the moment we are only focussing on a stage presentation with lights, but I'm sure we'll bring projections and moving images in at some point.
MT:
Will Detroit and its music history influence your track curation this Saturday? What can fans expect?
Voorn:
You know, when we DJs come to a city with a rich musical background like Detroit, Chicago, Manchester, or London, we always wish to pay tribute to the musical heritage of these places in our sets, but sometimes it's too obvious and find the audience being bored always hearing these obvious tributes. They've been there done that and want to hear what's new from the rest of the world. Having said that, there's always room for playing the less obvious classics from a place like Detroit; there's so many. So maybe I'll leave "Knights of the Jaguar" at home, and play something a bit less known.
MT:
You manage to keep yourself busy touring, hosting your Spectrum Radio show, and of course, producing.
Do you currently have any other exciting projects in the works?
Voorn:
I do actually, during all my travels I try to make as much music as I can on my laptop. I have made tons of sketches and finished tracks on the plane, in trains, or hotels, and they're all coming together on my new album which is currently in the making. It has a very diverse melodic sound, with some great club tracks and some more introvert pieces of music. I'm also building a new studio in Amsterdam, and I hope to finish mixing my album there as soon as it's ready.
Joris Voorn will perform at 7 p.m. on Saturday, Sept. 15 at MOCAD 4454 Woodward Ave., Detroit; 313-832-6622; mocadetroit.com; Tickets are $30.



Get our top picks for the best events in Detroit every Thursday morning. Sign up for our events newsletter.