Native Detroiter uses Music and Spoken Word to Remix Symbolism and Song
We've already hepped you to some of the biggest reasons to attend the Concert of Colors fest this weekend as regards mostly out-of-town performers, but one of the greatest events going down we've yet to mention is a special show from multi-media artist and Detroit native John Sims presents AfroDixie Remixes.
We did write about this project
when it was first launched
, of course.
This special Detroit listening session takes place on July 16 at 9:30 p.m. at the Detroit Film Theatre. This audio-visual-poetic presentation confronts the song Dixie subversively by remixing, remapping and cross-appropriation with a collection of 14 tracks of Dixie in the many genres of black music: spiritual, blues, gospel, jazz, funk, calypso, samba, soul, R&B, house, and hip-hop.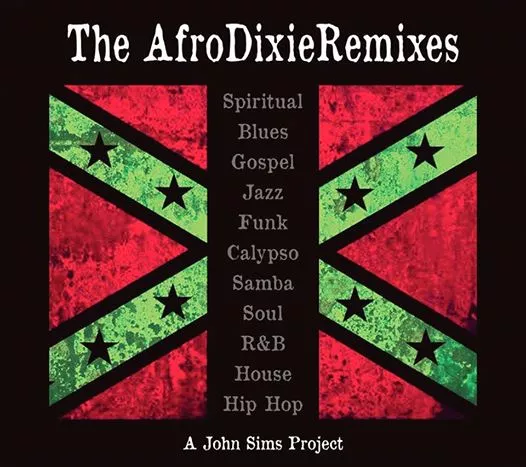 To critically engage this project with both historical and current social- political-cultural themes, the artist is hosting listening sessions around the country, inviting area poets and artists to respond to the music. For the Detroit Listening Session responses, John Sims has invited the following group of talented Detroit area poets and artists: Alise Alousi, Jessica Care-More, Kahn Santori Davison, Bill Harris, Mahogany Jones, M.L. Liebler, Naomi Long Madgett, Maya Stovall, Jeff Nelson, Stringz of Hardcore Detroit, and Rhonda Welsh.
Simms has re-imagined and remixed the song "Dixieland", the national anthem of the Confederacy. This song, a signifying voice for southern heritage, white pride and a lost war, occupies an important space for defending white independence and black marginalization. To make the point that the African American experience is central to any notion of Southern heritage or American culture, John Sims created the AfroDixie Remixes, a 13-year music project featuring local musicians from Sarasota, Florida and surrounding areas.
For more info on this Concert of Colors/DIA event please visit www.concertofcolors.com.