We all know "All Along the Watchtower," but what about all along the London flat?
As
Metro Times
reported
earlier
, the DIA will be opening a new gallery on Jan. 12 that will showcase recent acquisitions that will remain on display for six months. One of those acquisitions happens to be a piece of repurposed rock-and-roll history. Fragments and boards that once composed the staircase that lead to Jimi Hendrix's London flat.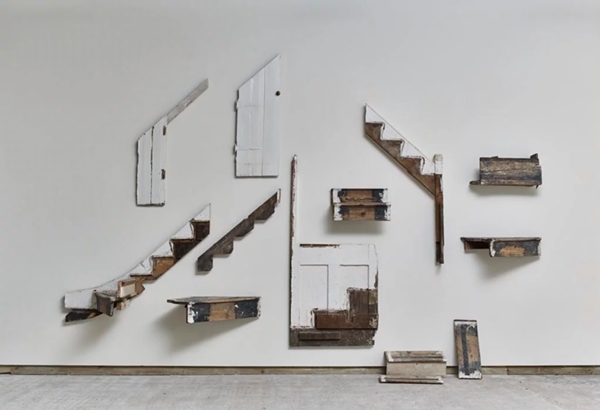 The stairs were salvaged and transformed by British artist Cornelia Parker. Parker, who was named the
official artist of the 2017 General Election
, is best known for her recurring themes of destruction and creative reassembly.

There must be some kind of way outta here
(2016) will be one of the first of seven works featured in the DIA's "Out of the Crate: New Gifts & Purchases" and, after the six-month run, will join the DIA's permanent collection. Hendrix occupied the flat, located next to the Handel House Museum, from 1968-69. German composer George Frideric Handel occupied the home 200 years before Hendrix.