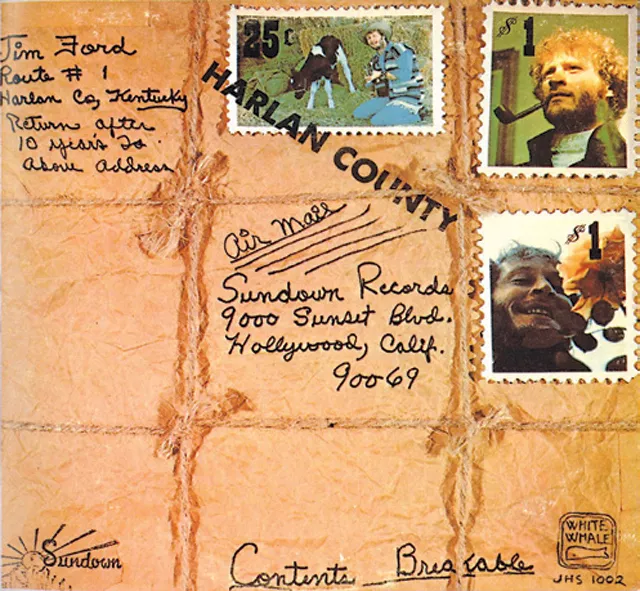 After unsung badass Jim Ford was finally tracked down after years of obscurity, referenced only among geekish music collectors and in L.A. barstool conversations involving old Wrecking Crew dudes, he was a graybeard living in a Northern California trailer. The collective wonderment toward his sole LP, 1969's Harlan County, cannot be measured, but Ford died too soon (2006) to see his work resurrected and justly placed into historical context. (So curtsies to Light in the Attic records for unearthing and beautifully restoring this album.)
See, Bobby Womack, Aretha Franklin, the Temptations and Nick Lowe, among others, all covered the Kentucky-born songwriter's work, and Sly Stone called him the baddest white dude on the planet. Harlan shows us that Stone wasn't overstating because Ford had Jimmy Webb's gift for narrative and hooks ("Working My Way to L.A."), Glen Campbell's empathetic believability ("Love on My Brain"), Tony Joe White's knack for black soul and swampy country ("Harlan Co." — which is his "Rainy Night in Georgia"), and Allen Toussaint could've written and produced "I'm Gonna Make Her Love Me."
But there was too much soul in Ford's music to be country and too much country for the era's soul — and too much attitudinal juice for radio — so the LP vanished upon release. It's essential now.