A grooming shop called
Cutz Lounge
opens in the Grandmont Rosedale neighborhood this Thursday, Aug. 11. The shop will fill various functions at the same time, serving up live jazz music as well as co-working and community events. And hair care, of course!
Detroit jazz and a barbershop — what a terrific combination. We all know that jazz, long-considered "America's classical music," is a distinctly African-American musical form, and that black salons and barbershops have always played an
important role in the black community
. The space looks to be a swell cross between a performance space and a salon.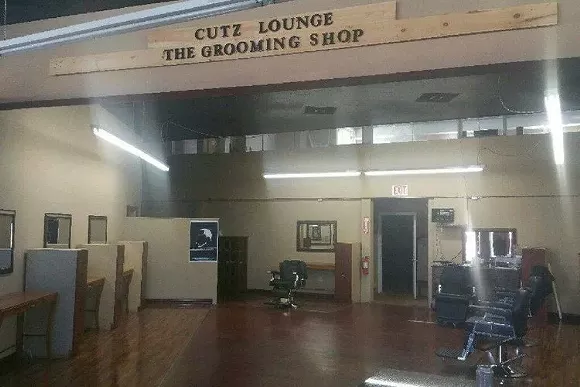 The self-described "jazz-themed grooming shop" will focus first and foremost on hair care for men, women and children. Owner Dante Williams, a licensed barber for over two dozen years, moved his family and business from Inkster to the Grandmont Rosedale neighborhood one year ago, and has been really impressed with the community there, according to a press release.
Cutz Lounge is located at 19655 Grand River Ave., Detroit. The grand opening takes place this Thursday, Aug. 11, 3-6 p.m.; followed by "Jazz at the Lounge" with live music in the space from 7-11 p.m.; the opening event is free and the concert is $8. The shop will also offer half-off haircuts from 1-6 p.m. Regular store hours are 10 a.m.-6 p.m. on Monday-Thursday, and Saturday; and 9 a.m.-7 p.m. every Friday.