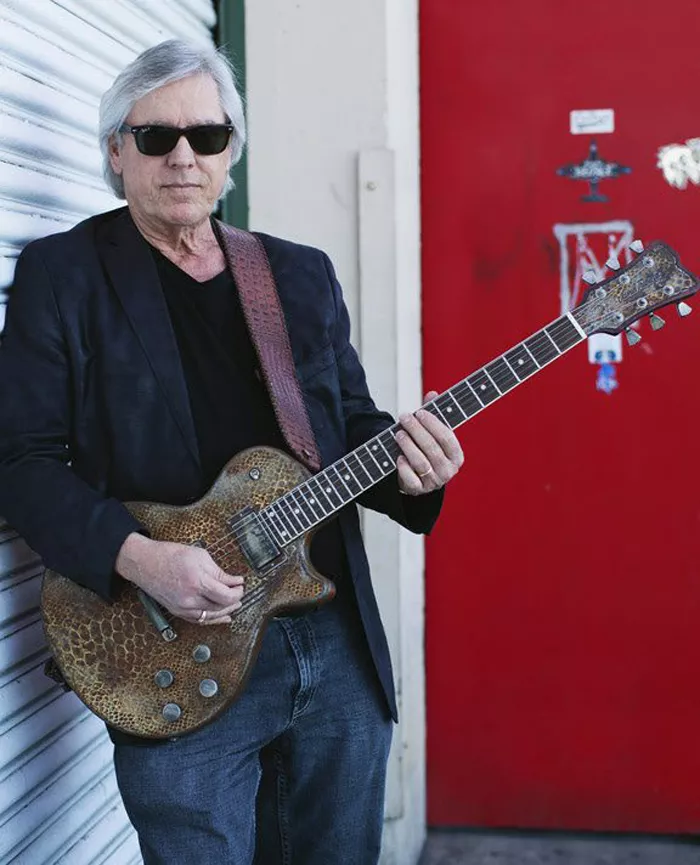 Naturally, following Scott Asheton's recent death, the Stooges are going to be taking a long rest, perhaps a permanent one. Fret not, though, for James Williamson has been in the studio recording a bunch of Stooges songs that were previously only available in bootleg form. The "Open Up and Bleed/Gimme Some Skin" single will be released for Record Store Day, and the Re-Licked album will follow soon afterward.
This isn't a Stooges release — Williamson and Stooges touring musicians Mike Watt, Steve Mackay and Toby Dammit were joined in the studio by a number of different vocalists rather than Iggy Pop. Austin country singer Carolyn Wonderland handles the mic on that first single. We caught up with Williamson to find out more, though it's only fair we point out that this interview took place before Scott Asheton died.
1. What made you want to re-record these old Stooges tunes?
There was a period of time back there in '73, '74 where we were writing furiously new material for what we thought was going to be a second Columbia record. The thing was they didn't pick up their option, but we toured around it quite a bit, and so there are lots of bootlegs of live performances. My thought and the whole concept behind this project was to do proper studio recordings, but with different singers on every one of them.
2. Did you approach Iggy with the idea first?
Yeah, we discussed doing this around the time we did last year's album. But we decided that we should do new material because if we re-did them with Iggy singing, the natural response is to compare the old Stooges vs. the now Stooges. We felt much better writing new material. That said, by doing it this way we're not really comparing the old Stooges because this is a completely fresh look at it with new interpretations of the songs.
3. Who do you have playing these songs with you?
All the guys that have been touring with us for the better part of the last two years are the musicians. It's a sensitive point because I don't want to confuse the issue by saying it's the Stooges, because I'm the only Stooge on this project. Iggy's not on it and he's the other Stooge in the current touring band.
4. Carolyn Wonderland has done a great job. Who else is on the album?
Of course Carolyn killed those tracks. I think probably the next single that comes out will be with Lisa Kekaula (Bellrays, DKT/MC5) singing the vocals. She's awesome. She's done a couple. There's about 13 singers altogether. We've got Bobby Gillespie from Primal Scream, Jim Reid from the Jesus and Mary Chain, Mark Lanegan from Screaming Trees … it's a real powerhouse lineup of singers.
5. Any plans to play it live?
I don't know. I'd love to, and in fact I'm going to play this single at SXSW with Carolyn. I could easily do a similar showcase thing with Lisa, but the trouble is with 13 singers, how do you get them all together to do a show?
James Williamson's single "Open Up and Bleed/Gimme Some Skin" is being released for Record Store Day on Saturday, April 19. The Re-Licked album will follow.