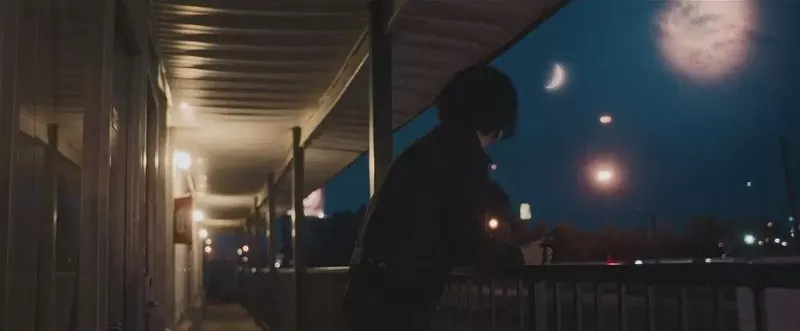 Jack White has officially released a new single from his upcoming third solo album,
Boarding House Reach
. Previously, White described the record as
"a bizarre one"
and teased
a psychedelic video collage
. It turns out White's assessment of his own work is indeed correct: these new tracks are objectively pretty strange, even by White's own eclectic standards.
The A-side is "Connected by Love," a slower track featuring synthesizers and gospel singers, which is accompanied by a music video by Nashville-based director Pasqual Gutierrez. The video starts out with a news report of a mysterious orange "celestial object" that has appeared in the sky, and features a multiethnic cast of characters who seem disturbed by said object. Read into that what you will — this is, after all, the same guy who sells
"Icky Trump"
T-shirts.
The B-side, "Respect Commander," features both a drum machine and samples — a Jack White first, as far as we can tell.
White has assembled a new band, too. According to Third Man Records, the tracks feature...
...drummer Louis Cato (Beyoncé, Q-Tip, John Legend), bassist Charlotte Kemp Muhl (The Ghost of a Saber Tooth Tiger), synthesizer player DJ Harrison, keyboardist Neal Evans (Soulive, Talib Kweli, John Scofield), percussionist Bobby Allende (David Byrne), and backing vocalists Ann & Regina McCrary of Nashville's beloved gospel trio, The McCrary Sisters.
The single will get released as a limited edition 7-inch on colored vinyl this Saturday, Jan. 13 at Third Man Records Cass Corridor in Detroit.
Boarding House Reach
does not currently have a release date. It's due out on White's own Third Man Records and Columbia.
You can listen to the tracks below: