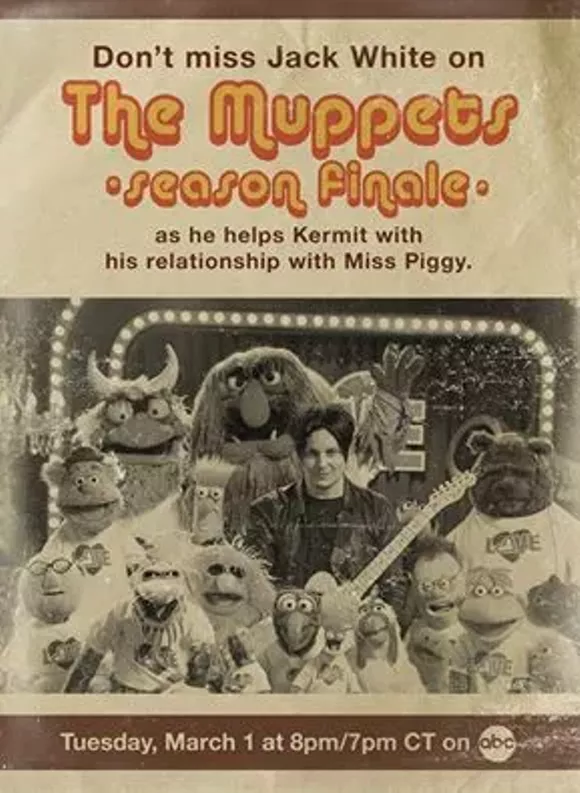 Today we learned that Jack White is going to make an appearance on the newly reactivated Muppets television program, this Tuesday, March 1. We understand that he's on there to provide relationship advice to Kermit the Frog. But if White does also perform any songs, our three picks are below.
The
"Muppets Henson" blog
has the full scoop, right here:
As first announced here last week, it looks like another bona fide rock star will be able to add the Muppets to his resume. Former White Stripe and current head honcho of Third Man Records, Jack White, is slated to show up in the upcoming season finale of the ABC comedy on Tuesday, March 1st (Monday, February 29th in Canada).

According to the Third Man Records Instagram, White appears in the episode to help his pal Kermit (the Frog) with "matters of the heart" regarding one Miss Piggy.