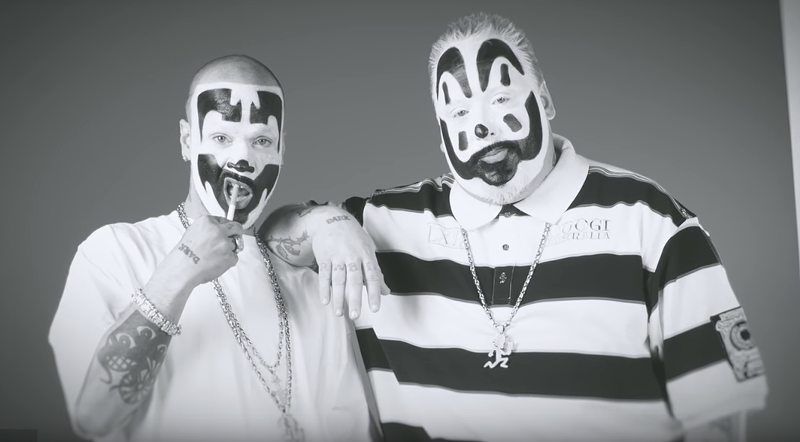 Back in 2011, the FBI named the Insane Clown Posse and their Juggalo followers a "hybrid gang," ultimately causing a lot of stress and discrimination for the hardcore fans of the Detroit rap group.
The Insane Clown Posse is taking matters into their own Faygo fueled hands and having a Juggalo March on Washington, where posibly hundreds of Juggalos will gather to protest the gang labeling.
In a new video from Reason.com, ICP members Violent J and Shaggy 2 Dope shed some light on the Juggalo culture and what they are up against with the march.
The video claims that ever since the FBI labeled them as a gang, police have been targeting individuals who show off their ICP pride with tattoos or car bumper stickers. "We're just trying to get [people] to look at Juggalos in a different light, that's all we're doing," Shaggy 2 Dope says. "We want Juggalos to have a fair shake at life."
Juggalos testify in the video and say that they have lost job opportunities or simply pulled over for having the hatchet man symbol one that is synonymous with ICP and the Juggalos.
The Juggalos March on Washington will all go down on Sept. 16 in Washington D.C., where they will officialy become First Amendement social justice Warriors. You can watch the fascinating video below.