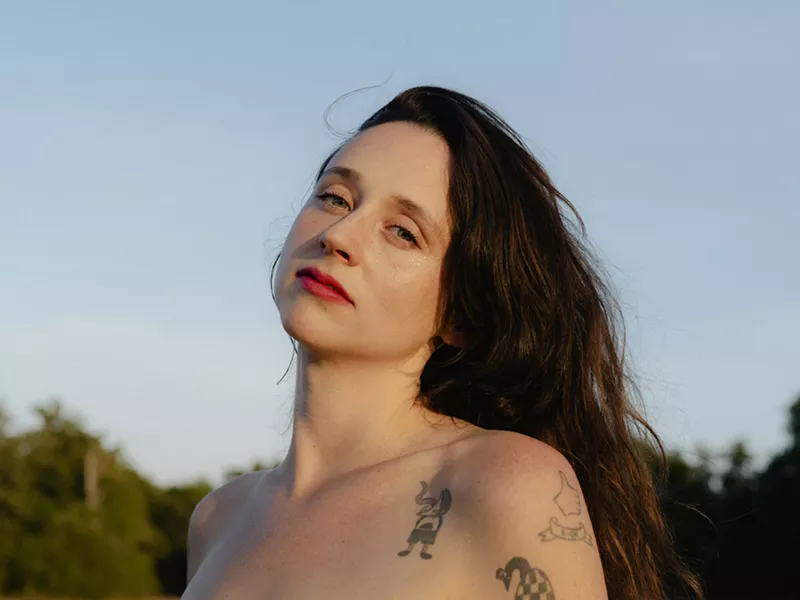 Everyone has their moment in 2020 when they realized the pandemic was going to be a big deal, and for us, it was when concerts started getting canceled. One of the next ones on our calendar was for Katie Crutchfield, the Alabama singer-songwriter who performs as Waxahatchee, who was set to kick off her tour last April for her fifth record,
Saint Cloud,
at Detroit indie venue Jam Handy. It was to be a homecoming show, of sorts; the record and
Crutchfield's touring band feature members of the Detroit-based band Bonny Doon
.
Well, it looks like a rescheduled date might be one of the first concerts back on our calendar in 2021. The band announced a new set of dates on Friday, including a Sept. 7 stop at Detroit's Majestic Theatre.
Fingers crossed, that is. Even though a massive vaccination effort is underway, our COVID-19 numbers are heading in the wrong direction here in Michigan, so the thought of safely gathering in a large room like the Majestic seems kind of far-fetched at the moment. Waxahatchee is also on the bill for the mighty Bonnaroo Music Festival, and the thought of large outdoor festivals seems like even more of a dream. (Please go get vaccinated ASAP.)
Saint Cloud
has received positive reviews from critics. Last month, Crutchfield released a deluxe version that includes bonus track covers of "Fruits of My Labor" by Lucinda Williams, "Light of a Clear Blue Morning," by Dolly Parton, and "Streets of Philadelphia" by Bruce Springsteen.

We have a new events newsletter! Find out the best things to do in the area every Thursday in your inbox.