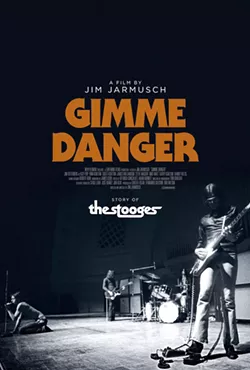 Gimme Danger
premiered yesterday at Cannes, the legendary international film festival.
Billboard
was there, and reports that "Iggy Pop took center stage at the press conference for Jim Jarmusch's documentary
Gimme Danger
, which focuses on his punk band The Stooges."
Then there was a nice aside in the article that the moderator asked the press to shout any questions, as the singer is "half-deaf," plus much discussion of Mr. Pop's drug use (especially for
such a short piece
), and some fake deliberations on Pop's part as to whether he should take his shirt off at the red carpet or not (as if he was ever going to
not
take his shirt off).
Jarmusch told the paper of record for the film industry that the documentary, which appropriately screened at midnight, "was based on Iggy Pop's memories, and used new footage and photos to tell the story of the iconic band, known as one of the main influences of the punk movement."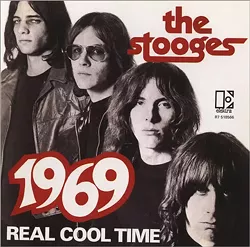 You might have noticed that the Stooges are referred to as both a "punk band" and "one of the main influences of the punk movement." And we're not faulting writer Rebecca Ford (and/or the writer's editors) for confusing the fact of whether the Stooges were proto-punks, or just plain punk rock. We get confused by that fact ourselves almost every time we listen to the glorious group of Ann Arbor freaks.
This documentary is starting to screen at a glorious time in Pop's career — right after he scored his first solo No. 1 on a Billboard chart, an extremely well-received tour, and the news that a new autobiography will be published later this year by Third Man Books. It's a great time to be a Stooges/Pop fan, and, one hopes, a great time to be the man himself.
No word yet on when the film will screen in the Detroit metropolitan area; we can't wait to see a documentary by one of your favorite directors on arguably the finest group of the entire rock 'n' roll era.