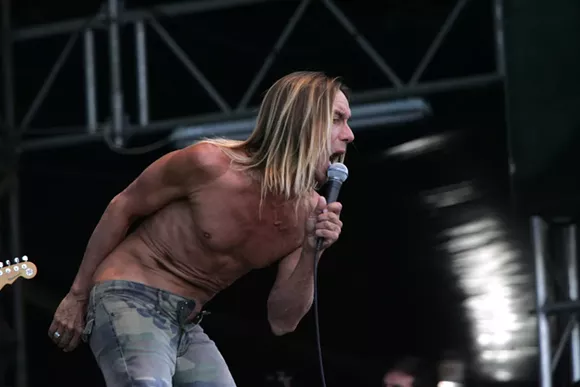 These Detroit boys didn't receive as many nominations as Queen Beyoncé (a whopping 9 nominations) or Rihanna, but Iggy Pop, Mike Posner, and Jack White all got some love from the Grammys this year.
Iggy Pop
scored a nomination for his amazing album
Post Pop Depression
that we featured on the
cover of MT
this past spring. The album got a Best Alternative Album nod. He worked on the album with Josh Homme from Queens of the Stone Age and played his first Detroit show in over 15 years at the Fox this past spring. It was epic.
A nomination that kind of came from left field was Southfield-born
Mike Posner
for Song of the Year with "I Took a Pill in Ibiza." The Song of the Year category is specifically for the songwriter and is judged based off the lyrics of the tune. This is a major honor for the singer-songwriter.
Jack White
did receive a nomination for his song "City Light" under the Best American Roots song, but what we really care about is that he and Beyoncé share a nomination for Best Rock Performance for the
Lemonade
track "Don't Hurt Yourself." Bey and White are going up against Alabama Shakes, David Bowie, and oddly enough Disturbed. 2016 is weird, man.
White technically also received nomination for Album of the Year because he contributed to Beyoncé's
Lemonade.
That also means that
Big Sean
will get some credit for working on Bieber's
Purpose
which received a Album of the Year nomination, as well as U-M grad and producer
Maejor
who also contributed to Bieber's album.
The Grammy's air on February 12, 2017.