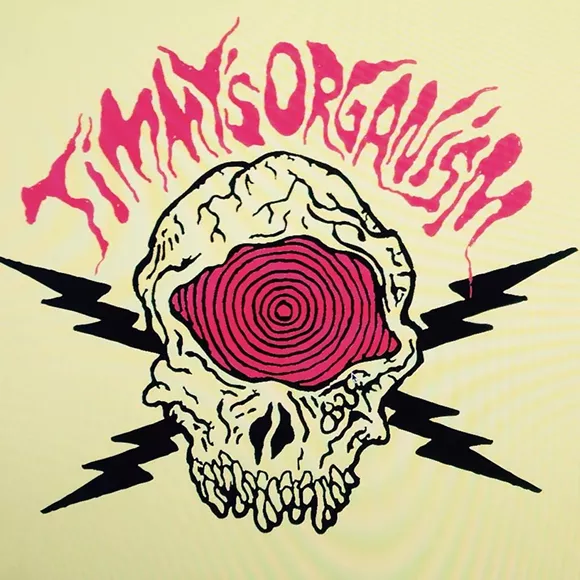 Timy Lampinen, a local artist and musician whose work we like very much, posted an interesting link to his Facebook page either early this morning or late last night (depending on your lifestyle): An interview with
Thrasher
magazine talking to all three members of
Timmy's Organism
!
Writer Brace Belden enthusiastically calls their music "mutant glam rock for submoron imbeciles," and the band themselves are eager to show that they not only grew up with
Thrasher
VHS tapes, but that all the members skate. The band's music has been used in a Thrasher video before, so this whole thing makes perfect sense.
Timmy's quote about the direction the group went on
their last record
is particularly revealing. "With Clone Defects, every rock song we would write, I would wanna have a weird song too. I was really into Cleveland, Electric Eels, Pere Ubu, Peter Laughner, The Mirrors. I wanted to do stuff like that, but I wanted to do shit that was straight up Berlin Brats and the Stones. I mean, rock 'n' roll has been around for so long, and there's so many different offshoots, that, I mean—it's like looking at a Mexican menu. I wanna eat everything, wanna order everything, want to eat all of it and try all of it just like I do with playing music. I want to try all of it and do all of it."
Read the entire interview
here
.