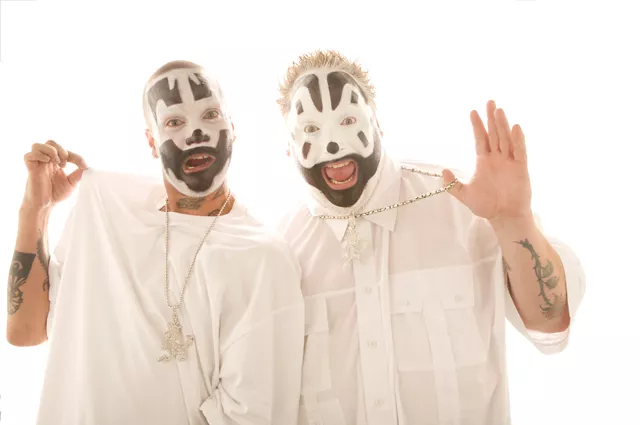 The Detroit Music Awards celebrates a 20th anniversary this week. Determined to mark the occasion, this year's event will see performances from Mayer Hawthorne, the Insane Clown Posse, Dennis Coffey, the Vandellas, the Polish Muslims, Annabelle Road, Jessica Hernandez & the Deltas and the Motor City Players. Comedian Joe Nipote hosts. No one can argue that the lineup isn't stellar.
The DMAs have been oft-maligned in recent years, with some accusing the organizers of putting the same acts up for awards year after year and failing to embrace the musical diversity that mirrors greater Detroit.
Such criticisms led DMA head Howard Hertz to write Metro Times (a one-time DMA sponsor and oft critic) a letter encouraging this paper and its readers to get involved in the nomination and voting process.
"This issue comes up every year, just like it does with the Grammys every year," Hertz says. "My frustration is often, when I ask someone who is complaining about it, what's your participation been? Have you nominated these people? They say they haven't done anything. ... The only way for them to get nominated is for people to participate and like their music. It is a democratic process. It's not a few people sitting around saying who should win this year."
Sure, it's a flawed program, but what can save it from smacking of embarrassing provincialisms is, for example, the roster of performers, such as the one this year.
Insane Clown Posse's Violent J says that there are a host of folks waiting for positive things to fail. "People like to say bad things about good things. It might not be picture-perfect, but they're giving us an award — and we're the most hated band in America! They're saying ICP has been around for 20 years and that we're for real. They're probably getting shit from other bands for giving it to us."
Motor City session-man legend Dennis Coffey is psyched that the Detroit Music Awards exist at all. "They're a chance for Detroit and its surrounding communities to give awards to the local talent. These bands work diligently in the bars and clubs, and it's great that they can be recognized for that."
Hertz agrees, while admitting that the DMAs are far from perfect: "I think they give a representation of both the new acts that are coming up and the acts that have been around for quite a while. There are good, solid, popular acts in town. Does it include everyone? No. Unfortunately, the main reason they don't include everyone is a lot of people choose not to participate."
Hertz says that, when picking bands to perform on the night, the organizers try to reach out to both established artists and up-and-comers. "For example, this year, Annabelle Road is a great young country act that most people in Detroit don't even know about yet," Hertz says. "They're getting a lot of positive response nationally. The same thing with Jessica Hernandez and the Deltas. They're a great young rock act that most people don't know about.
"At the other end, someone like ICP that has built their own fan base over the years into a tremendous number of fans that feel so strongly for them. We thought that they've been part of the Detroit scene and the national scene for so many years that we thought their 20th anniversary would be the right year to honor them and to have them perform. The same thing with Dennis Coffey. He goes back to Motown days as being a tremendous guitar player. He's always been great and he's seeing a real resurgence right now. He has a new album coming out I think the week after the awards show. We wanted to honor him by having him perform as well."
Nobody, it seems, has ever been more excited to receive a DMA award than ICP. "It means a hell of a lot, for the DMAs to give us this," Violent J says. "We're probably more psyched than any band that ever got this. This is the Grammys to us. It's our hometown awards. We have eight tables at the front and we're taking the whole Psychopathic Records family.
"We're getting dressed up and making a big deal out of it, because it is a big deal for us. I'm taking my mom."
The Detroit Music Awards happens on Friday, April 15, at the Fillmore, 2115 Woodward Ave., Detroit; 313-961-5451. Tickets are $20. For more info, visit detroitmusicawards.com.