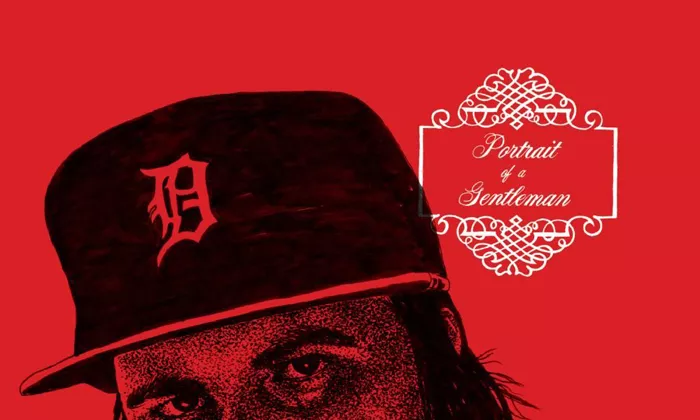 CoOwnaz is a different sort of hip-hop clique. It's a substantial "family" of artists, singers, emcees and producers specializing in the styles of rap and leftfield electronica, and the musicians involved are paying tribute to one of their own — Charles Beasley (aka C.F. Hustle or Mr. Merriweather), a freelancing show promoter by night who helps operate an auto parts business by day.
The album Portrait of a Gentleman drops this week, featuring 14 tracks rapped and produced by Passalacqua, Doc Waffles, James Linck, SelfSays, Eddie Logix, Christopher Jarvis and many more. It's a compilation dedicated to a dude who doesn't rap, but he plays a number of key roles: muse, manager, mouthpiece and active promoter.
Metro Times: What inspired you guys to want to make this record?
SelfSays: C.F. Hustle wanted Doc Waffles and I to do a tune inspired by The Goonies. They sampled "Good Enough," that Cyndi Lauper song from the soundtrack. My raps reference Rocky Road Ice Cream and Data's spy shoes, it was just one of those things. And, Waffles, he's one of the best writers, I always say that. I have lots of love for all those dudes, [CoOwnaz] seems to be growing more as time goes. I remember when we were all trying to just get a taste, now cats are starting to get a taste; it's awesome. Those are my homies, all day.
Metro Times: So is this [CoOwnaz] a philosophy, a lifestyle or what? And what has it meant to you, this past year?
Christopher Jarvis: I've been trying to work with other people for a while, but most think my shit's too weird, like, 'What am I supposed to do with these beats? I can't rap on this!' So, it's great to find people who do dig what I'm doing. James [Linck] was my first supporter in the Detroit scene. Then I started working with Bryan and Brent [Passalacqua] through James and they introduced me to Eddie [Logix] and [Doc] Waffles, next.
James Linck: Brent and Bryan, they're the connectors. But I always felt that my stuff would turn out good when I had more control over it, because nobody else cared about it as much. Now, though, there's this bunch of people who care about the same aesthetic things, and it's a transition to accept that, that trust. With my album coming out, it's been a lot of friends coming together to help each other.
Metro Times: Jarvis, Linck, you're both involved with the first single and video, "Lights on Rider Anthem." That's a strange, eerie sounding sample for what's otherwise a fun, buoyant rap ballad.
Jarvis: Hustle had his hand in all the songs and he said: Make a song inspired by Caddyshack. So that's actually a sampled Kenny Loggins song underneath.
Metro Times: So what motivated you to get this together, Mr. Merriweather?
Charles Beasley: I've commissioned a lyrical portrait of myself, but composed by my family [CoOwnaz]. I don't make music, but I had a desire to be more than a fan. It's me contributing to the CoOwnaz to the best of my abilities. Throwing shows and promo was getting boring recently, but then Doc [Waffles] and Eddie [Logix] made Ambulance Chasers, which was the best rap album of 2012, and then [I] approached them about this project.
Metro Times: Logix, Can you give us a portrait of the production aspects here? What's the story?
Logix: Crate Digga produced one song featuring Waffles and [me] rapping, along with collaborating on a beat with Dante LaSalle with his vocals. Jarvis did the "Lights on Rider Anthem" beat. I did the rest at my studio, "The Penthouse" or "Viper Room" in Eastern Market. Similar to my last album, Logix Plays Lykke Li, artists were selectively chosen to bring specific vibes or sounds to certain songs.
Metro Times: Are there any thematic connectors, beyond '80s movies or the inspirational essence of Mr. Merriweather?
Logix: I don't know that any raps here push any envelopes; it's more about having fun, working, appreciating Detroit's unique artistic community. It's not necessarily about Detroit rap or even about the city, though. Enjoying the scene, enjoying each other's art. It's the product of many creative minds working together.
Metro Times: Waffles, what made this project so important, to dedicate it to this gentleman?
Doc Waffles: Well, no one gives back to the scene more than [Merriweather]. He's a true patron of the arts; he buys every local album that comes out. He buys paintings with the enthusiasm of a Guggenheim. He drives us to shows and tweets about our events relentlessly, even dances onstage like a madman while we're performing our quirky, exquisite, rappy weirdness.
Metro Times: So, each song's like a different chapter, like a biography?
Doc Waffles: Each song reveals different aspects of the Hustle narrative, and the artists we put on this record were cats we were up all night with at the rave, lighting our ceremonial "Big Money" candle. We try to make these albums, as much as possible, to be a direct appendage to the interesting and, at times, desperate lives we lead. We're not trying to make the picture of the Detroit rap scene clearer; rather, we want to make it murkier, weirder, druggier, I guess, but also smarter and more ambitious. Like Andy Warhol was to Hollywood. We take a similar approach, Warhol's Factory, and Hustle is my Edie Sedgwick.
Metro Times: So it's about his life, but really, all your lives?
Doc Waffles: And it was after Ambulance Chasers [that] Hustle approached us about making an album that captured the fun-loving anything-goes-spirit that bubbles in our corner of the local underground. And no one embodies our lifestyle better than that glorious, long-haired raconteur we call Mr. Merriweather.
Passalacqua, James Linck, Christopher Jarvis, Eddie Logix, Doc Waffles and several rappers and singers featured on Portrait of a Gentleman perform at 9 p.m. on Saturday, April 5, at Trinosophes, 1464 Gratiot Ave., Detroit; 313-737-6606; $5.