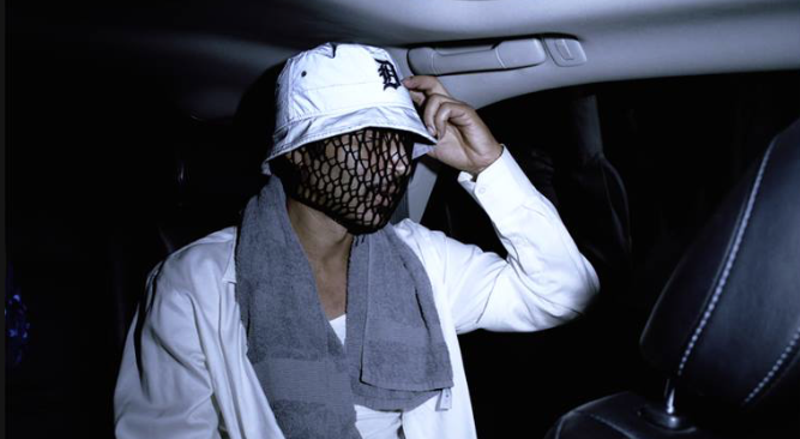 Highland Park police held a press conference on Thursday afternoon to release additional information and police body cam footage from an incident involving Detroit DJ and producer Moodymann, who posted
a now-deleted video
showing a confrontation with law enforcement earlier this week.
Highland Park police Chief Chester Logan says the incident took place at approximately 10:24 p.m. on Saturday, Jan. 12 at the 16000
block
of Woodward Avenue in Highland Park. He showed police body cam footage that shows that Moodymann (real name Kenny Dixon Jr.) was approached by police while sitting in a white 8-person passenger van. Logan says that police were in the vicinity of 16000 Woodward after pursuing a traffic violation when they noticed an individual working outside the parked vehicle and chose to investigate for possible illegal scrapping.
In the footage, Dixon unlocks the vehicle and is seen being frisked and put in handcuffs. Officers then
find
a concealed pistol license in the vehicle and a handgun registered to Dixon.
Police are then shown arguing with Dixon that he should have immediately told the officers that he had a CPL. In the footage, Dixon is heard saying that he was trying to "figure out what was going on" and that the police officers "scared the shit out of me."
was
having a conversation and you guys just came over here and interrupted me. The man would have gotten anything out of me."
Logan admits that he "sees some problems" regarding the behavior of the Highland Park
police,
and that the incident is still under investigation.
Dixon was taken into custody but has been released. He was issued several misdemeanor citations, which Highland Park Police did not comment on.
Logan, an African-American male who has been in the force for nearly 50 years, says he does not believe that racism played a factor in the incident.
Editor's note: The article previously attributed the Highland Park Chief of Police as Chief Chester Larson. The article has been updated to reflect the correct name.
Stay on top of Detroit news and views. Sign up for our weekly issue newsletter delivered each Wednesday.