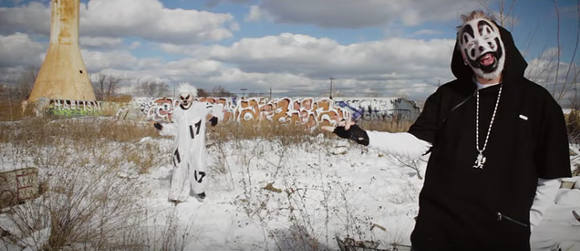 Good morning, Juggalo family. Without further ado: The Insane Clown Posse have posted a video for their cover of Christina Aguilara's "Beautiful."
While the song isn't new (true Juggalos know it originally appeared on
Smothered, Covered, and Chunked,
the bonus CD that accompanied the "Red Pop" edition of 2012's
The Mighty Death Pop!
, the second Joker's Card of the second deck, duh), ICP posted the video on Wednesday.
Enjoy ICP's version, rendered "Indestructible," below. Whoop whoop!