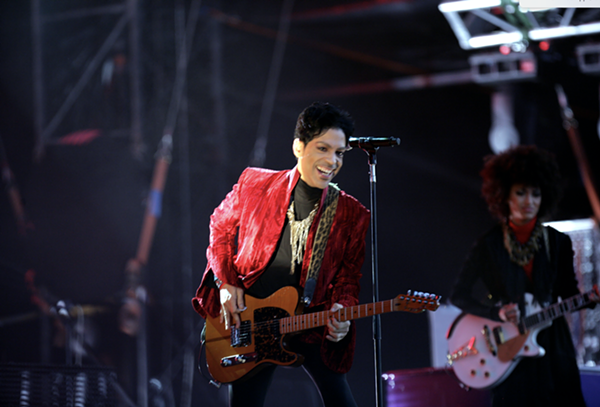 Dearly beloved, we have gathered here today, to honor this thing called Prince's birthday.
In the two years since we lost Prince, the world has inarguably turned a few shades darker. Born in 1958 in Minneapolis, Minn., the legendary performer would have been 60 years old today.
The Prince estate announced Thursday that they've teamed up with Warner Bros. to release a nine-track, 35-minute recording of unreleased material Prince compiled in 1983. The collection, titled
Piano & A Microphone, is due out in September.
While we await never-before-heard songs, we are reminded that Prince once celebrated his birthday in Detroit at Cobo Arena during the tour in support of his eighth studio album with the Revolution,
Parade
, as well as his film
Under the Cherry Moon.
You can go crazy at the
Prince Birthday Tribute
at Marble Bar tonight starting at 9 p.m. Or you can check out midtown's latest lounge,
Willis Show Bar
, which will host a two-part tribute with DJs Rick "The Godson" Wilhite, Psycho, and Jefferson kicking off the festivities tonight. The Heavy Petters will perform Prince classics tomorrow along with
Sean Patrick
, the
Willis Show Bar co-owner who once DJd for Prince in a hotel room once upon a time.

If you've got a bit of cash to throw around, treat yourself to Prince's 60th Birthday Music Experience with WDET's Ann Delisi at Frame in Hazel Park. For $95 you can listen to his music, as well as stories from those who knew him best including Susan Rogers, his longtime recording engineer. There will also be a pancake bar, because, well, pancakes?

Of course, you don't need a reason or a venue to honor the genius of Prince Rogers Nelson ... just go crazy.

You can watch Prince's 1986 birthday performance at Cobo below.
Get our top picks for the best events in Detroit every Thursday morning. Sign up for our events newsletter.