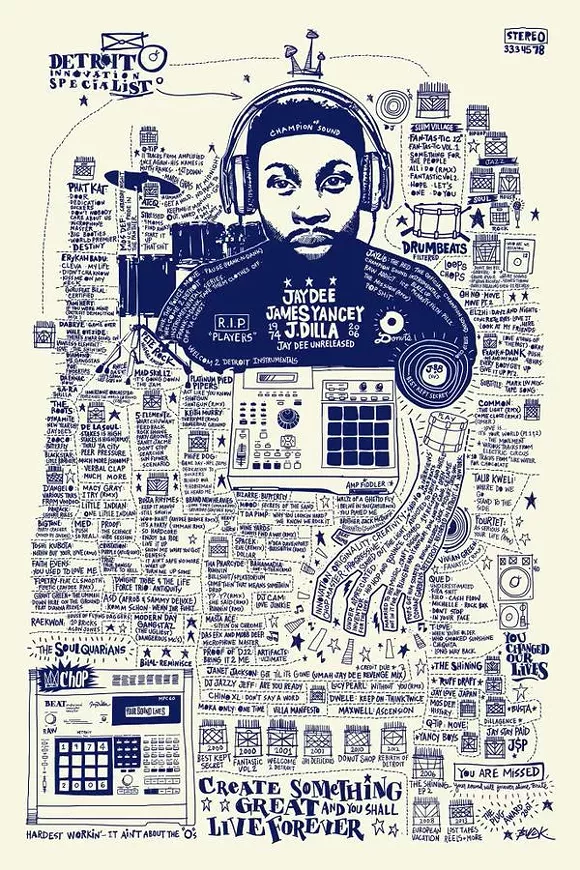 "Prolific" is a word most often associated with describing the late producer J Dilla's output, and it can be kind of dizzying to keep track of every project he worked on. That's why we were delighted to stumble upon this art print that visualizes his entire discography.
New York-based artist Joseph Buckingham says he originally created this illustration after Dilla died in 2006. The piece later went on the win the Art4Dilla poster contest sposnsored by the former 323East Gallery in 2009.
Pick up a limited edition print from
Hollis Park
, or look at more of Buckingham's art on his
website
.