Last week,
we interviewed Tadd Mullinix
about the tenth anniversary of his most well known alias Dabrye's album
Two/Three
, and the progress he's making on recording
Three/Three.


The Ann Arbor based producer apparently has so much going on he didn't even mention that he's dropping a new album this week under another alias, JTC!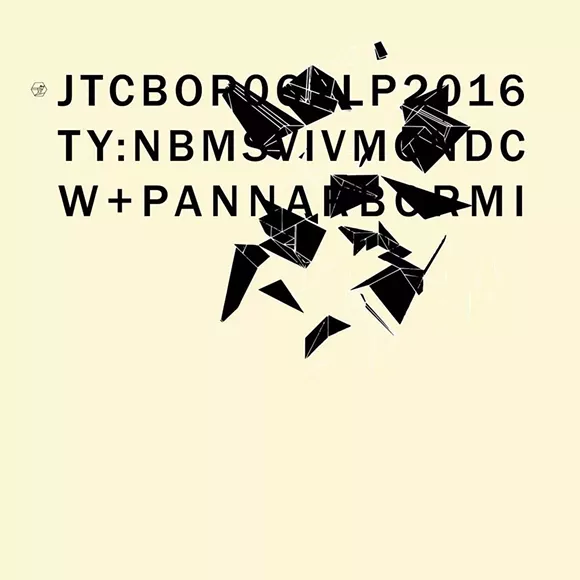 It's a self titled double LP on his own label Bopside, and there's a preview up on the
label's Soundcloud page
. It sounds great! Highly recommended for fans of leftfield house and techno, and electronic music in general.
Preview the album here:
Artist: JTC
Title: (s/t)
Label: Bopside
Catalog #: BOP-06
Formats: 2LP vinyl, digital
Genre/styles: electronica, techno, house, leftfield, Detroit techno, deep house
Physical Distributor: Fit Distribution
Digital Distributor: Kudos Distribution
Tracklist:
A1. CASKADIA
A2. ATMOSPHERES PART II (Strato Mix)
B1. NEXUS SHIP CORE
B2. INFOLINE (DMX KREW Remix)
C1. DÜSSELMORPH
C2. BLITZ PUFF (High Position Mix)
D1. ATMOSPHERES PART IV (Hemi Mix)
D2. INFOLINE (Engage Mix)
Credits:
Written and Produced by Tadd Mullinix at The Wines Cellar, Ann Arbor, Michigan.
"Infoline" remixed by Ed DMX.
Mastered by Beau Thomas at TenEightSeven Mastering, London, UK.
Manufactured by Archer Record Pressing, Detroit.
Published by Songs Of Brown And Brown (ASCAP)
All rights reserved.
Label Manager: Ben Morris