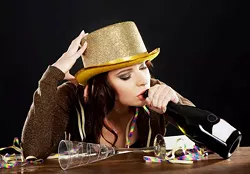 While dispensing some advice
on how to drink (and how not to drink) on New Year's Eve
,
Metro Times
' Michael Jackman made a keen observation: nobody these days
really
knows the lyrics to "Auld Lang Syne," the 1788 Robert Burns poem that has become a popular drunken way to bid farewell to the old year at midnight.
Instead of explaining everything here, we're going to turn to
Genius
, the lyrics annotation website formerly known as Rap Genius of which Detroit's own Dan Gilbert
is an investor.
Take it away, Dan.