Sheefy McFly brings the funk (warning: NSFW)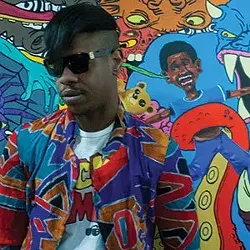 In the tradition of Detroit funk-men like Amp Fiddler,
Sheefy McFly
has conjured up spirits of funk music men come and gone with his single, "Neon Love Affair." The throwback (but futuristic) track was produced by Sheefy and P-funk musician Gabe Gonzalez while being mixed by Hir-O Beats. The track is a sonic sprint through electricity, synths, and drums. Sheefy's crooning vocals have this cool Morris-Day-on-a-walkie-talkie type effect which takes the song to another level.
"'It's the audio representation of my solo art exhibition, 'Neon Love Affair, at Two James Distillery next week, on March 24," Sheefy says. "It fits perfectly with the tone of my art exhibition so I thought it would be innovative to release a single to capture the aura of my paintings."