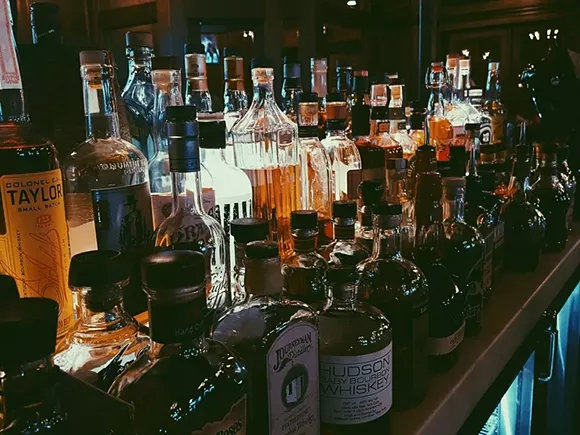 The very fancily appointed
Whiskey Six
, a restaurant/bar which opened in Grosse Pointe at the tail end of last year in time for New Years celebrations, inaugurates its new series of live music this Thursday, March 31.
The "Thursday Night Live" series get started in style with popular local folk rockers
Ash Can Van Gogh
, who will perform an acoustic program of song beginning at 8 p.m. Thursday, March 31. There is no cover charge.
The new series of live music will showcase trios, quartets and other smaller ensembles performing jazz, rock, folk and popular genres. Upcoming Thursday Night Live concerts include performances by jazz master R.J. Spangler and the country sounds of Thrift Store Cowboys.
The Whiskey Six is located at 646 St. Clair Avenue, Grosse Pointe, MI 48230; 313-939-2403.