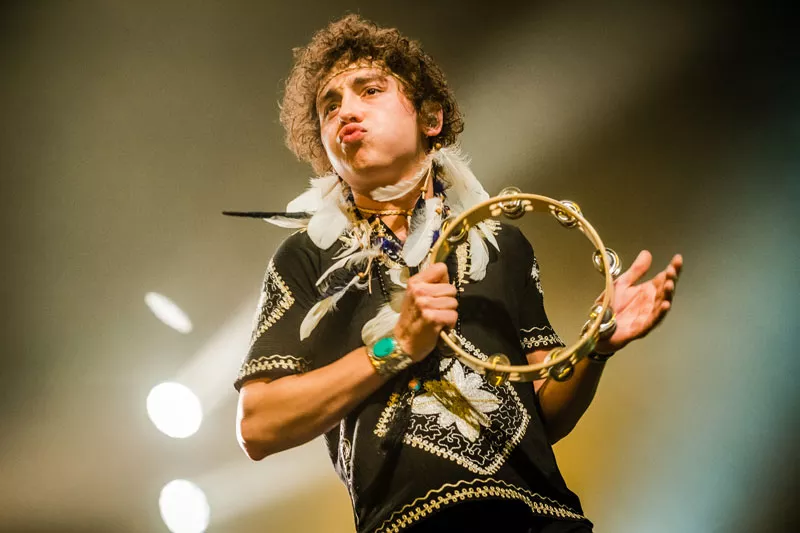 Peace, love, and Imagine Dragons?

Lineup details have leaked for Woodstock 50 which is scheduled to take place Aug. 16-18 in Watkins, Glen, New York — about an hour-and-a-half away from the original Woodstock site.

Michigan-natives and polarizing Grammy Award-winners Greta Van Fleet are among the leaked artists along with Jack White's project, the Raconteurs which broke its decade-long hiatus in December. They join Jay-Z, the Black Keys, Cage the Elephant, Miley Cyrus, and Robert Plant as rumored performers.

Woodstock co-founder and organizer of Woodstock 50, Michael Lang told Billboard that we can expect the official line-up of more than 80 artists to be announced in the coming weeks and that folks should prepare for a "once in a lifetime" event.

A recent report by Billboard addressed rumors that Woodstock 2019 was ramping up to be Fyre Festival-esque in its financial instability as the multi-day event is funded by a Japanese advertising company Dentsu and Lang himself. Because the festival isn't being organized by an experienced production company, or have backing from major entertainment companies like LiveNation or AEG, artists payments have been required to be made upfront. Now that payments have been wired, as Billboard confirmed, the Killers, Imagine Dragons, Chance the Rapper as well as Dead and Company and Santana, (both of which, in part, performed at the original Woodstock festival in 1969) are among those who will take the stage for the 50th-anniversary event.

Or, for those who haven't blocked it from memory, the 20th anniversary of the literal dumpster fire that was Woodstock '99 — the notoriously disastrous iteration of the festival which has forever been marred by poor planning, $4 water bottles, and the apex of nu-metal. Oh, and fire. And riots. As well as countless accounts of sexual assaults and reported gang rape during Limp Bizkit's set. There was no shortage of Detroit representation at the maligned festival, either. Insane Clown Posse incited mayhem by throwing $100 bills into the audience while Kid Rock fueled aggression at the festival's water bottle prices by demanding the audience pelt the stage with water bottles in protest during his set.

"I think the aftermath of '99, the imagery of kids sort of dancing around the fire, was more dramatic than the actual event," Lang told Billboard in 2009. "The problem with '99 sort of erupted after the last act went off stage, and it was really a couple of hundred kids who were running rampant. I think that it has its ramifications, but I don't think it did any real damage in that sense."

Here's to hoping the 2019 edition goes more smoothly.

Get our top picks for the best events in Detroit every Thursday morning. Sign up for our events newsletter.