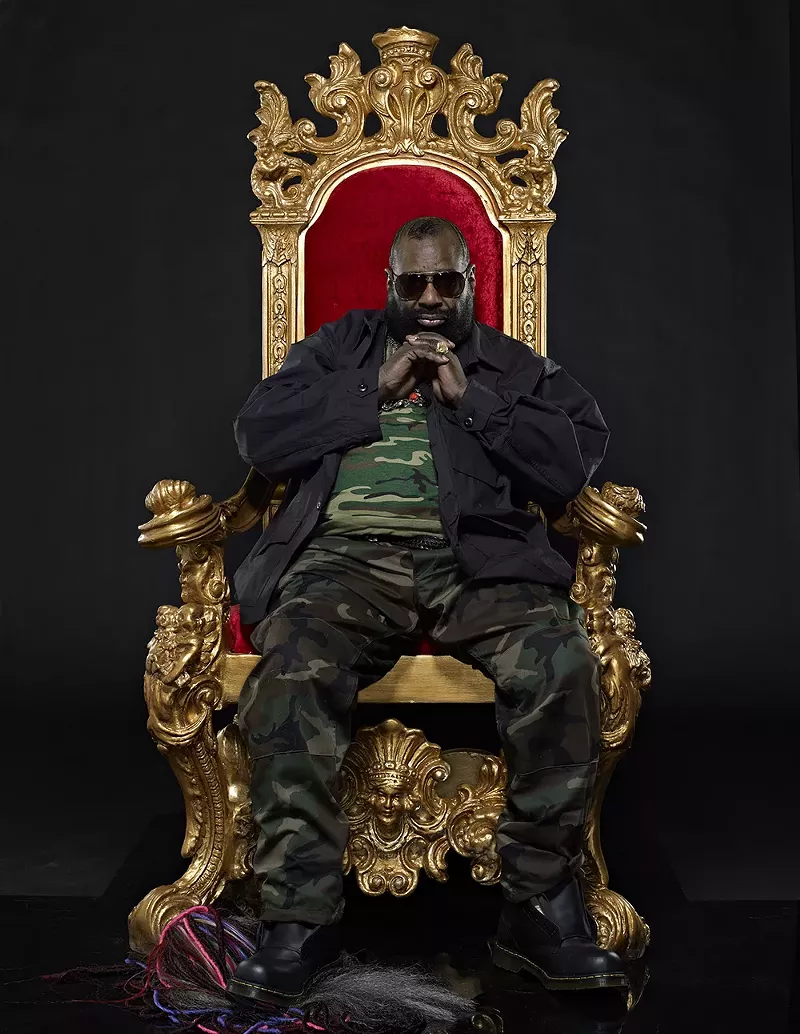 It can be annoying when artists announce their retirement only to backtrack — we're looking at you, LCD Soundsystem — but in the case of George Clinton, we'll forgive him. Dr. Funkenstein announced a farewell tour in 2019, only to reverse course last year, announcing a new tour with his Parliament-Funkadelic collective. We're guessing the end of live music during the pandemic perhaps led to a change of heart and a renewed appreciation for performing. Plus, at 81, Clinton probably wants to groove while he still can.
Clinton and P-Funk return to Detroit on Friday with a performance at Music Hall, presented by Hollywood Casino at Greektown.
Clinton's career spans decades of music trends, a fact that is reflected in the genre-spanning style of his performances. Growing up in Plainfield, New Jersey, Clinton got his start in the 1950s forming a doo-wop group called the Parliaments in the backroom of a barbershop. That led to working with Motown's publishing arm in the 1960s, which is why we'll always consider Clinton a Detroit act.
Eventually, Clinton started absorbing out-there influences like Jimi Hendrix, Frank Zappa, and Sly Stone, leading Clinton and co. to change their name to Funkadelic. "We played like Jimi Hendrix and the rock 'n' rollers," Clinton recently told an Arizona newspaper. "But we was out of Motown. So we had Temptations ambitions and we knew how to record like Motown — straight, clean records, precise. And then we learned how to record loud psychedelic feedback and just experiment."
Clinton has indicated that he envisions P-Funk as a collective that is larger than himself, and said that other members will carry on the torch after he retires. Still, we're excited to live in the Clinton era of P-Funk.
Coming soon: Metro Times Daily newsletter. We'll send you a handful of interesting Detroit stories every morning. Subscribe now to not miss a thing.

Follow us: Google News | NewsBreak | Reddit | Instagram | Facebook | Twitter