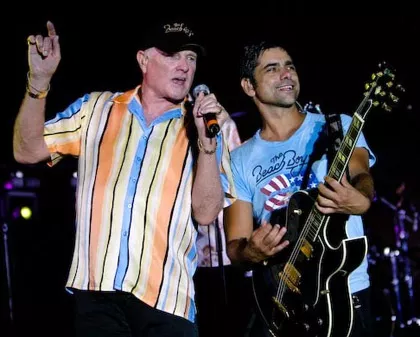 In the spirit of freedom, the venue Freedom Hill announced today a special sale, a "Buy One Get One" ticket offer for
all
upcoming shows. The special offer starts tomorrow, July 2, at 7a.m., and runs through to one minute before midnight on July 5.
The shows tend towards the Leno demographic (Yes, REO, Deep Purple, Boston, Paul Anka, the Mike Love-led version of the Beach Boys, Tears for Fears, Huey Lewis, Harry Connick), so it's fitting that Mr. Doritos himself is among the affected shows. Treat your grandfather to a concert this summer!
Tickets may be purchased
here
, directly. Following is the full list of the upcoming shows.
Judas Priest (July 15)
Boston (July 16)
R5 (July 22)
Golden Boys (July 24)
Jay Leno (July 25)
Harry Connick, Jr. (August 1)
Primus (August 2)
Deep Purple (August 4)
Beach Boys (August 9)
Boz Scaggs (August 12)
Paul Anka (August 14)
Yes & Toto (August 15)
Juanes (August 16)
Huey Lewis & The News (August 21)
Live & Loud featuring Dee Snider, Jackyl, Great White and Lita Ford (August 22)
Maze featuring Frankie Beverly & Chaka Khan (August 29)
Counting Crows (Sept. 10)
Rick Springfield/Loverboy/The Romantics (Sept. 18)
REO Speedwagon (Sept. 20)
Tears for Fears (Sept. 24)