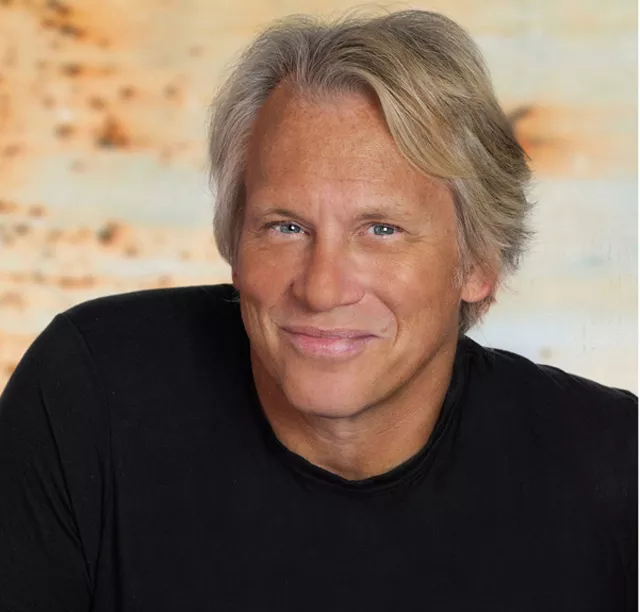 When singer-songwriter Stewart Francke sent a song to Bruce Springsteen's people in the hopes that the Boss would add some vocals, he knew the odds were slim that he'd get anything back. One can only imagine how many similar requests Springsteen receives, and what he could charge if he so chose.
But what do you frickin' know, the song came back, all Bruced up.
Francke is a man who deserves a spot of good fortune. For starters, he's a sweet guy. Humble and soft-spoken, he cringes when complimented, but will quite happily often offer praise. He's that sort of dude.
Between '95 and '98, Francke put an album out every year, each more introspective than the last. In '98, Francke was diagnosed with leukemia and he spent the next few years of his life battling the disease, which involved a bone marrow transplant and years of crippling complications. But he kept writing. Had to. "I even put out a record, Wheel of Life, in the middle of it all. That was tough, but therapeutic."
Francke wouldn't be beaten, and, in 2004, his doctor gave him the all-clear, but he barely had a chance to exhale when both his parents and his wife's parents died over four years beginning in 2005.
He took a break. It was the strain. Lord knows, he needed a vacation.
"I had to take a step back and take care of my kids," Francke says. "They were very young at the time, and they were exposed to too much too soon. It was important that I be there for them."
So here we are, nine years after his last full-length studio album, and Francke has just released Heartless World. It's an apt title considering the 13 years the songwriter has endured.
"Heartless World is a bleak title 'cause it's been a bleak fuckin' time," Francke says.
"Although I don't write many songs about the corrosion of optimism, I am interested in the inevitable loss of illusions and, more importantly, the 'now-what?' that comes after tragedy. The fall. What you gonna do now? How you gonna live after your world falls apart? After cancer? After 9/11? After we've lost all our money? What's going on? After death of friends and family? Can you maintain any romantic ideals at all today?"
Francke can certainly tell sincere stories of loss and ache, but that's not to say Heartless World isn't devoid of hope and declarations of determination ("Faith in Faith Itself," "Soul Survivor"). Francke's songs move and pop in that singer-songwriter tradition of Jackson Browne and Cat Stevens — with tinges of Springsteen and Seger's blue-collar-hero-is-something-to-be 'tude. The Boss makes his appearance on the opener, "Summer Soldier (Holler if ya Hear Me)." In fact, the lyrics are unironic and sobering in a Springsteen social-commentary kind of way. "'Summer Soldier' is," Francke says, "about the military men and women who signed up for the limited tours or for the promised years of school, or even the reserves who signed back up for National Guard duty only to be called into a full rotation over in the Middle East. ... Often more than once. It seemed like another ruse by the 'masters of war.' So the lyric was a way to damn the war but have the troops' back, always. And military people have responded, as conservative as they are. They get the humanity of the soldier's story."
So how did he get Springsteen involved? "From a creative standpoint, I always heard Bruce's voice in the call-and-response 'holla' part. I thought just the tone of his harder voice would work so well. Although Bruce and I had met a few times and he had said some very good things about my music, I, of course, still considered the chances of getting Bruce to sing on it very distant. We saw each other last summer at a social event and had a nice talk and he's always very nice to my family, so I just sent a demo to Bruce's management.
A lot of time went by and I forgot about it and worked on other things. Then Toby Scott [Springsteen's producer-mixer-engineer] e-mailed one day and asked for lyrics and Pro Tools sessions and I was knocked out. A couple of months later, the vocal arrived. Of course, it's exciting, but I'm most proud of it because it works musically."
Elsewhere, hometown hero Mitch Ryder appears on "Boo Yah/ Take My Mother Home."
"Back when I was writing for the Metro Times 15 or 16 years ago, Francke says, "I interviewed Mitch. The owner [of Metro Times] at the time was Ron Williams, and I told him that I thought we were taking Mitch for granted. He was releasing new stuff in Europe and doing really well, and in Detroit we only knew him for 'Devil With a Blue Dress On'. We've been friends ever since."
For Francke, after years of pain, his music's a healer of sorts.
He explains: "The record is about re-forming a thought process, a new belief system. The romantic aspects in my music come from trying to find what's heroic when faced with this unrelenting reality. The things to hide from are permanent and obvious — fear, professional disappointment, the drift of time, the death of people we love. Yet reasons for optimism are everywhere too. When I first heard certain Motown artists, Mitch Ryder or the Beatles as a young kid, it completely turned my head around about new ways to think, dress and live. The styles I'm working in, rock and soul, are both a very human, rolling-ball-of-glue kind of art. They pick up everything in their path, and roll backward and forward, collecting fingerprints, signs, emotions and echoes ... of angels, ancestors, shamans, showmen, the dark, the light, everything. Music at its best should compel those that hear it toward some kind of physical change: learn more, have more compassion, become interested in its shared ideals, open up, dance your ass off, have some fun. I've seen this in action — the individual dramatically waking up to the community and a community alive and aware enough to welcome him or her to it."
Francke pauses, then adds, "Everyone has their moment of unchanging reality, where they see who they are and what their life is really worth. One of the abiding principles of recovering cancer patients and hardworking songwriters is learning to accept that other people will never know, understand or care in a way you'd expect them to. Life goes on."
Heartless World is out now via Blue Boundary Records.