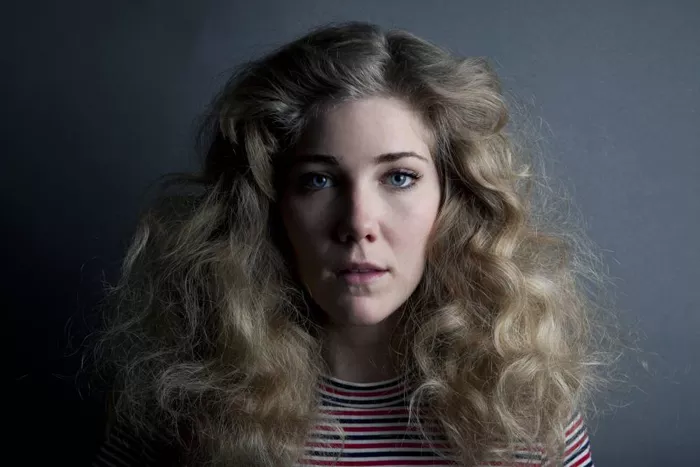 With her band the Good Night Sleeps, Caroline Smith played indie folk music up and down this good nation. Nowadays, she's simply using her own name and going the R&B route. She's already opened for B.B. King, and she's from a place called Detroit Lakes, Minn., which sounds cuter than it is. She's playing the Magic Bag this week, and we grabbed her for a quick chat.
1. You're from Detroit Lakes, Minn. How does that place compare to Detroit?
It's a really small town in northern Minnesota. It's kind of like a suburb much like in the Coen Brothers movie Fargo. It's literally just like that. Pregnant cops, desolate, blowing snow across plains and freeways.
2. That doesn't sound too dissimilar to Detroit, actually. You opened for B.B. King when you were 16 – that must have been immense …
You know, when you're 16 you don't really understand the opportunities that come your way when you're a musician. Now, I'm going to be 26 in a few weeks. That was almost 10 years ago, and I'm like, "Holy shit." If I got to open for B.B. King now, it'd be a totally different thing. I'd be shitting my pants. Because I was 16, I didn't really get it. I was like, "Oh, cool, yeah, super-exciting." I understood that it was cool, but I didn't feel the gravity of it all.
3. Have you played Detroit before?
We have never played Detroit. Grand Rapids is the closest we've gotten. We were on a small run with Charles Bradley, and we got to play Grand Rapids with him. I'm happy that I got to play with him when I was 25, because I understand that that was an amazing opportunity. We got to play our first show ever in Grand Rapids, let alone Michigan, opening up for him at the Pyramid Scheme, and it was a great show. It was a great crowd too — I think it was sold-out.
4. What do you have planned for this set?
We try to keep our live shows energetic, fun and interactive, which sounds cheesy, I know. But we really want people to be feeling good, feeling sexy. We have backup singers that help me with some vibes going out to the audience. We like to do a little female empowerment bit, that men can also enjoy and partake it. They're not excluded, by any means.
5. When this tour's done, what's next?
When this tour is done, we will have been out on the road for about two months. I'm really looking forward to doing the part of my job that I really love, which is writing music. When we get done touring, I'll be starting to write for the next record, which I'm really excited about. I won't be going back to Detroit Lakes because I don't have any family left there. My mom's from the East Coast originally, and when I left Detroit Lakes, she was like, "Why am I still here?"
Caroline Smith plays with Seven Birds One Stone and El Dee at 8 p.m. on Saturday, April 12, at the Magic Bag; 22920 Woodward Ave., Ferndale; 248-544-3030; $10.