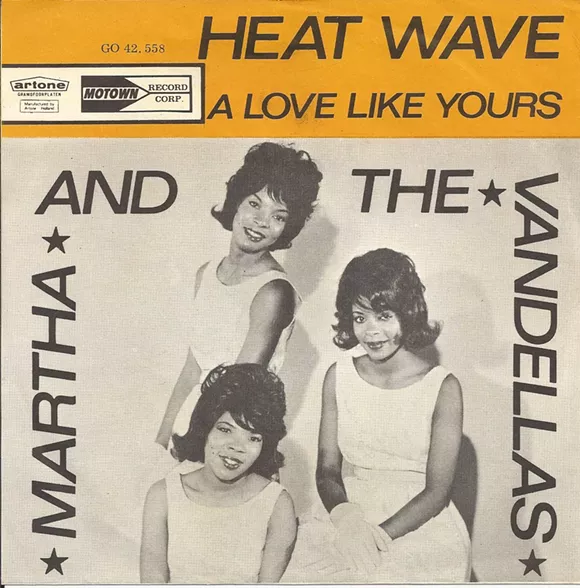 In honor of both the 75th birthday of Martha Reeves (
it was Monday
; how did you celebrate?) and that the heat index today in the Detroit metro area is expected to break 100 degrees, let's dig into five excellent and (for the most part) varied covers of the 1960s classic.
There are those who prefer the Jam to the Who when it comes to this song, and in this one instance those people might be on point. Anyway let's start with the original super international smash hit song and then work our way forward chronologically through this amazing summer jam, shall we?
Please stay hydrated, take care of your pets, and check on any elderly people in your neighborhood today. Also, go jump in the water if you possibly can!