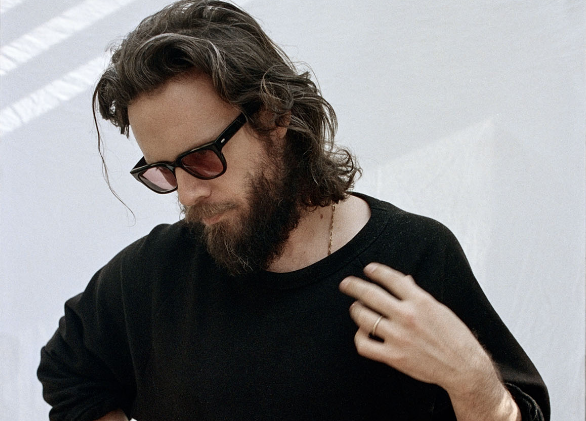 He may be music journalists' most divisive subject and modern-day existentialism's poster boy, but one thing is true of God's Favorite Customer — Father John Misty, aka Josh Tillman, is probably on LSD. But this rebellious spirit is just what Audiotree, the Chicago-based studio session company is all about, which is why the self-medicated prophet of self-awareness has been chosen to headline the 6th iteration of the Audiotree Music Festival in Kalamazoo.

FJM will be joined by fellow headliners Local Natives for the two-day event, which will include performances by Diet Cig, Real Estate, Blitzen Trapper, Post Animal, Michigander, and more.


Saturday
Main Stage
9 p.m. Local Natives
7:30 p.m. Khruangbin
6:15 p.m. Basement
5 p.m. Diet Cig
3:45 p.m. The Regrettes
2:45 p.m. NE-HI
1:45 p.m. Melkbelly
12:50 p.m. Stuyedeyed
Noon Flaural

WIDR FM Stage
5:45 p.m. Michigander
4:30 p.m. Miranda Winters
3:15 p.m. McKinley Dixon
2:15 p.m. Maybe April
1:15 p.m. V.V. Lightbody
12:25 p.m. Moss Jaw


Sunday
Main Stage
9 p.m. Father John Misty
7:30 p.m. Real Estate
6:15 p.m. Chicano Batman
5 p.m. Blitzen Trapper
3:45 p.m. Post Animal
2:45 p.m. Palm
1:45 p.m. Caamp
12:50 p.m. Major Murphy
Noon Common Holly

WIDR FM Stage
5:45 p.m. Slow Mass
4:30 p.m. Pool Holograph
3:15 p.m. REZN
2:15 p.m. Lume
1:15 p.m. Jake Simmons & the Little Ghosts
12:25 p.m. Lushh

The Audiotree Music Festival begins at noon on Saturday, Sept. 22 and Sunday, Sept. 23 at the Arcadia Creek Festival Place; 145 E. Water St., Kalamazoo; audiotreemusicfestival.com; Tickets are $45 for single day, $80 for weekend passes.



Get our top picks for the best events in Detroit every Thursday morning. Sign up for our events newsletter.