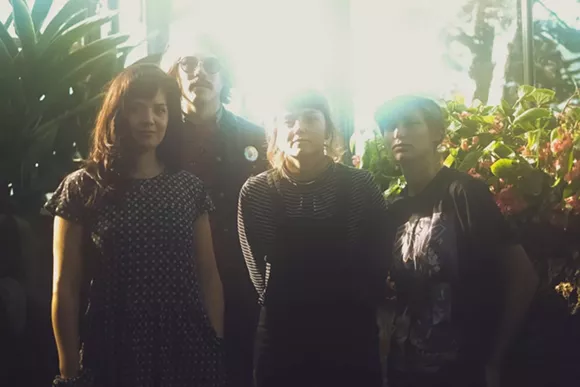 Rebel Kind
, one of our favorite bands, have graciously let us debut the song "Everything You Said Was Just A Lie" off their upcoming album,
Just For Fools. I
t's out in one week, on Friday, Dec. 16, on beloved label Urinal Cake (who're also about to release Stef Chura's long-awaited debut).
You can pre-order the new Rebel Kind record right here
.
The next night, on Saturday, Dec. 17, Rebel Kind plays a
record release show at Lo and Behold!
, which we would not miss for the world.
Just for Fools
expands the group's sound, with subtler harmonies and a harder edge here and there. It's far more upbeat overall. Just wait until you hear "Kiss You"; you won't be able to hear anything else for a week. You don't have to wait a second in order to hear "Everything You Said," a ferocious garage-pop gem that's been a staple of live sets for some time. It's an instant classic in the very necessary "you lied and you cheated go away now" genre.
With uniformly excellent brand new records just out or imminent from the likes of Danny and the Darleans, Craig Brown, His Name Is Alive, the Intended, Bonny Doon, and Tyvek, it's looking to be a killer end of the year/ start of next for area bands. You can add the third Rebel Kind album (though the first was basically an Autumn Welti solo album) to that list.