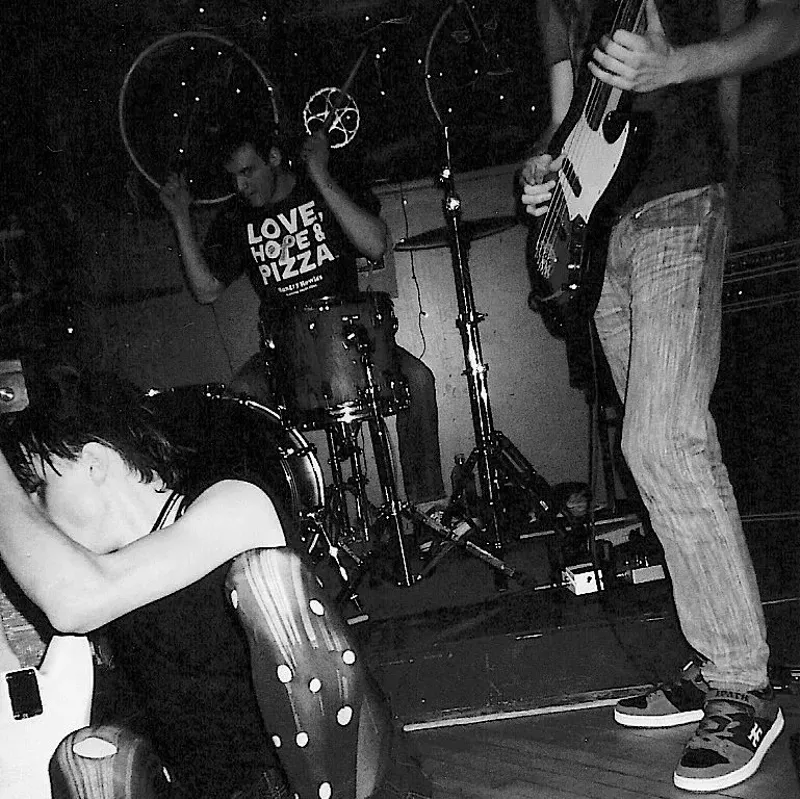 NOTE: Jarrett Koral runs
Jett Plastic Recordings
, and is one of our favorite local writers. He had a column here at
Metro Times
at an incredibly young age, and continues to write for us today (notably penning a heartfelt
review of the final Soundgarden show
the other week) although he is an old man now — already in college. Anyway, Koral recently offered us the chance to premiere a track from
the Idiot Kids
song he is releasing, for which there is a very fun record release show planned at PJs this Saturday, June 10. We asked him to say a few words on the band, and he obliged.
I first came across The Idiot Kids through my friend Cheyla who had them perform at her birthday party a few years ago at Lo & Behold in Hamtramck. They were fantastic then, but when I seriously started looking for talent around town for my Jett Plastic label imprint, I realized they were one of the most interesting bands around the city. Finally pegging them down, I got them in the studio with Zach Shipps to record their first 7" record. The project soon turned into something larger, as we elected to record a full-length album (should be out this fall).
The B-Side of the 7", "Bonfire" was premiered on Jeff Milo's 'Deep Cutz' site earlier this month (
http://deepcutzmusic.blogspot.com/2017/06/song-premier-idiot-kids-bonfire-jett.html
), but here we have the A-Side, "Skeleton Boy." Jon-Mikal Bartee kills the vox on this one and the band couldn't be tighter. They're a three-piece, too! Insane.
Check out the track above and come on out this Saturday to PJs Lager House for the release show. Opening up are Trout (one of the coolest new groups in town), Caveman & Bam Bam (unofficial mayor of Hamtramck) and Duane the Jet Black Eel (new wave Bowie freakout). Only $8 to get in and it comes with a free copy of the 7"! On special colored vinyl for this show only (here's lookin' at you, collector types…)