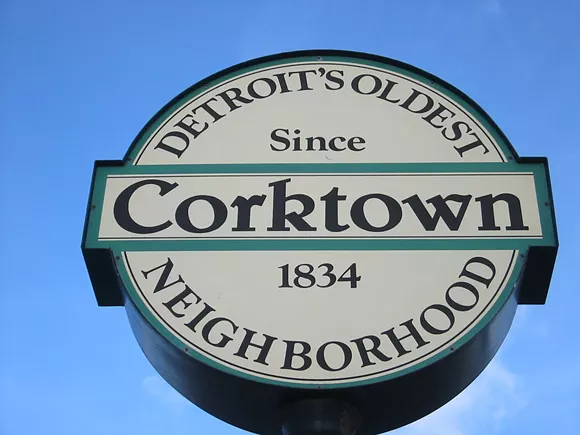 Nationally speaking, music festivals have become the surest way to see as many bands and singers as possible in a given weekend. But while national festivals like Lollapalooza and Bonnaroo are the perfect way to see the recording artists that are owning the airwaves, Detroit has created its own variety of local music festivals showcasing the fantastically diverse music scenes the city has to offer, and we're loving it.
And is there a better Detroit neighborhood to host a cool, breezy music and arts festival than Corktown? It's home to a new wave of gastropub dining, which is drawing plenty of fresh interest. But that's all built on a nightlife foundation that includes some of the oldest bars in Detroit, as well as some of the newest, where local and even national bands have done everything from playing 12-bar blues to pushing musical boundaries.
Produced by Forward Arts Detroit, a nonprofit organization aiming to expand and preserve Detroit's art culture and communities, the festival will include musical performances at such Corktown hot spots such as Two James Distillery, Mudgie's Deli, McShane's Pub, Batch Brewing Co., Motor City Wine, UFO Factory, Katoi, and PJ's Lager House. So many of these bars are already great places to see live music in the city that it makes perfect sense to include them in a multivenue music festival.
The festival's ethos is summed up in a "no genre, just good music" mission statement, and that's something most of us can get behind. The 50-plus artists on the lineup range in genre from Detroit experimental techno to glossy indie pop and everything in between. One of the more exciting acts on the bill is mystery singer Zap Francis, who will be making his first live performance at the Two James Annex on Saturday night. Taking notes from Sia, Zap Francis will perform with his face covered in some way.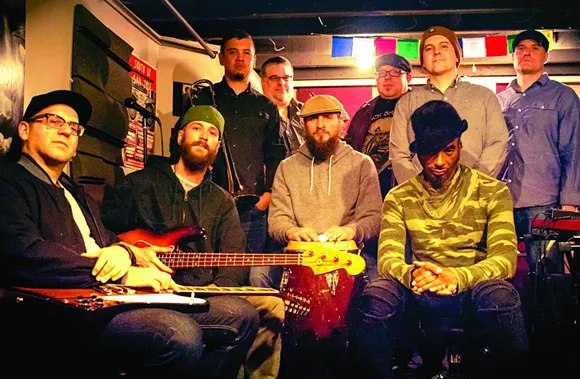 Other notable performers are funk-soul combo Will Sessions (featuring Amp Fiddler and Dames Brown), Bars of Gold, Dan Bell, rocker Danny Kroha, and much, much more.
There will also be a performance from Zoos of Berlin — the group's first in in five years, in anticipation of a new album on the way. Unkept will be hosting an album release party, and they're traveling all the way from the U.K. for Corktown Strut.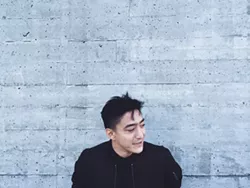 There's a kickoff party of sorts at Two James Annex on Friday night, with performances from the HandGrenades, Valley Hush, and Shigeto and Ryan Spencer performing a DJ set. Once Saturday hits, the other venues in Corktown will host musicians throughout the day and into the wee hours of the night.
All of this walking between venues to catch the next band will for sure have some festivalgoers craving the beer and food on offer up and down Michigan Avenue. Participating restaurants are participating in a fun way: They've all devised signature dishes to appeal to people as they walk through the neighborhood. You can drop into Gold Cash Gold for the special chicken sandwich, or get beef brisket coney fries from Slows Bar-B-Q, or the smoked pork loin sandwich from Brooklyn Street Local, or the "Crabby Sammy" from Mudgie's Deli, or the lamb butter burger from Mercury Burger Bar. Just drop in and these special menu items are yours to order.
Corktown Strut takes place the weekend of July 1-3; Friday night kickoff tickets are $8, and Saturday and Sunday combined passes are $30; Saturday and Sunday tickets are $20. For tickets, full schedule, and more information, visit corktownstrut.com.