Barely Human Festival Brings ESG, ADULT., Black Marble, more to El Club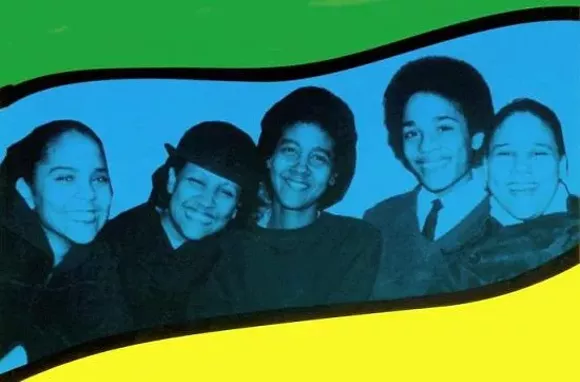 Is there a better time and place for a post-punk/industrial/synthwave festival than dreary February in Detroit? We hadn't realized it until now, but the answer is obviously and resoundingly no, of course not. Luckily for us, 2017 is suddenly ushering in just such a thing. Just announced two days ago, the inaugural
Barely Human Festival
is set to take place the second week of February, presenting three days composed of one of the most killer line-ups this city has seen in some time.
I mean, we have
ESG
: the ridiculously influential post-punk/funk/no wave group of sisters from South Bronx behind one of the most sampled tracks of all time (the haunting "UFO"), among many other great songs. ESG's music is honest, which makes it fun, but arty, which gives it a weird edge. Heavy on the bass, funk and Latin inflections, and poly-rhythms, they were an unusual band in the '80s and more than deserving of the label legends today. To have been able to see them in their first incarnation is surely a sore wish for many of us today, so to be able to see them here in Detroit in the coming year is a bit stupidly thrilling to consider. But it's our reality now!
It's good to see a Detroit band headlining too, and ADULT.'s always intriguing blend of performance art with music is seemingly apt for this somewhat sonically challenging festival. They've not performed in Detroit in ages, so this will be a very special show for them. Black Marble from L.A. rounds out the headlining acts; other Detroit bands include Ritual Howls, Paint Thinner, YOU., Marital Vows, Moon Pool & Dead Band, and Real Ghosts.
Three-day passes are available for $50
(and we understand they are going quickly), while
individual day tickets are $20 in advance
and $25 at the door. Patio opens at 5 p.m. for pizza and drinks every day and the music starts at 8 p.m.
Barely Human Fest will go down February 10-12, 2017; doors at 5 p.m. and music at 8 p.m., at El Club, 4114 W Vernor Hwy.