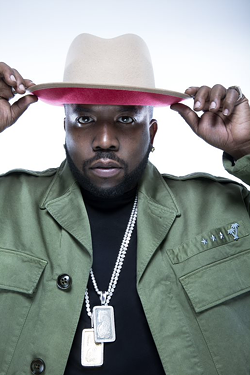 Welcome to the Boomiverse! Founding Outkast member, master collaborator, solo superstar, and smooth operator Big Boi is not of this world. Armed with a sharp tongue (in cheek) and an unmatched cleverness, Big Boi released
Boomiverse
this summer, and it's an exuberant and fresh follow-up to his Phantogram mashup record
Big Grams
. Not one to shy away from unexpected teamwork,
Boomiverse
pairs Big Boi's larger than life skills with the likes of Gucci Mane, Killer Mike, and Adam Levine.
Big Boi performs on Wednesday, Sept. 20 at the Majestic Theatre, 4140 Woodward Ave., Detroit. Tickets are $29.50 in advance and $40 at the door. For more info call 313-833-9700 or go to majesticdetroit.com.