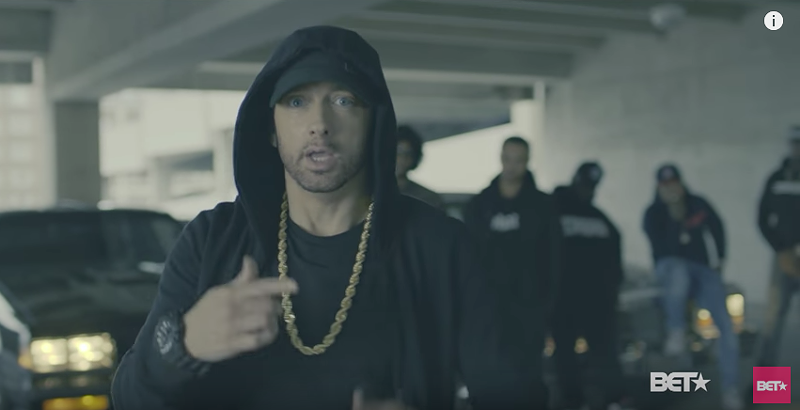 Well, my friends, we're pretty sure this announcement confirms that Eminem
has a new album coming
out this November.
Saturday Night Live
announced today that Eminem will be the music guest for the November 18 show, the day before Eminem is rumored to drop his new album, also rumored to be called "Recovery."
Ready for November. #SNL pic.twitter.com/sigwYZzlqh

— SNL S. Pumpkins 🎃 (@nbcsnl) October 30, 2017
As you can see, Eminem will be the musical guest with none other than Chance The Rapper hosting the show for the first time. Chance was the musical guest last season and appeared in a hilarious sketch alongside Kenan Thompson called "Jingle Barack," an ode to then-President Barack Obama (miss you, boo).
Needless to say, we're pretty pumped for November 18.