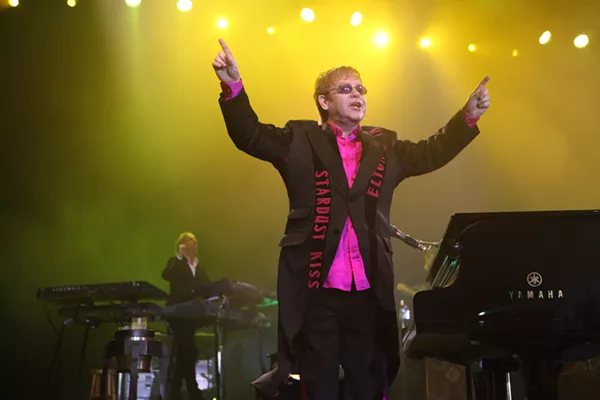 The good news just keeps on comin' for Frankenmuth's on-the-rise rockers Greta Van Fleet. First,
Rolling Stone
can't stop
singing their praises.
And then they sold-out back-to-back shows at the Fillmore this coming May. So, they added a third date, and, yeah, that one sold-out too.
Now, Sir Elton John is feeling the Fleet heat.
John has cordially invited the Michigan quartet to perform at his AIDS foundation's 26th annual Academy Awards Viewing Party, which will be held on Sunday, March 4 in L.A.
"Sir Elton John, you have left us speechless," the band said on their Facebook page.
For more information on Greta Van Fleet's upcoming tour click
here
.