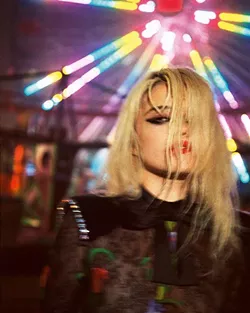 We're not sure about you, but our New Year's Eve plans have officially been set with this exciting news.
Southwest Detroit's El Club announced today that electropop singer Sky Ferreira will headline their annual New Year's Eve bash alongside Danish punk rockers Iceage and more special guests.
General Admission tickets start at $20 and includes a champagne toast at midnight. If you want the VIP experience that includes little trinkets and free drink tickets, you can buy those tickets for $75. A meet and greet ticket will go for $125.
Last year's New Year's Eve bash included a fun ass night with Tunde Olaniran. If this year's party is anything like last then you want to get tickets ASAP. You can
find them here
.