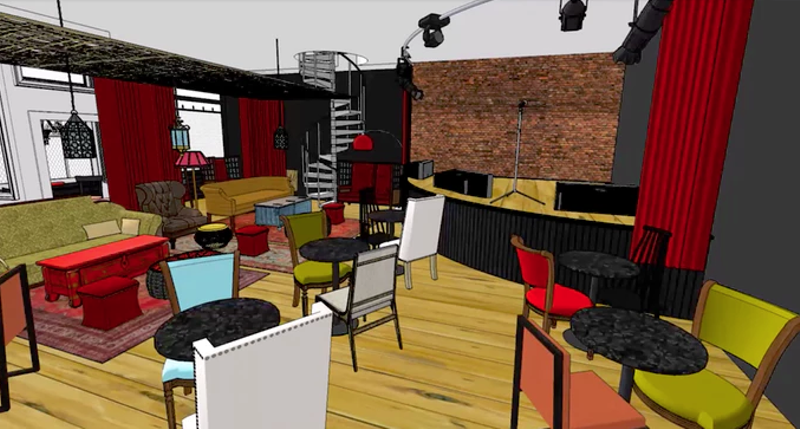 El Club, one of our favorite clubs that has opened in the past year, is already eyeing an expansion with a new venue called The Vernor Café right next door on Vernor Hwy in the Southwest neighborhood of Detroit.
El Club opened last year and has booked some pretty amazing acts since then. ESG, Jessica Hernandez & the Deltas, and Sleigh Bells are just a few bands that have embraced the little venue and put on amazing shows.
The expansion will complete El Club owner Graeme Flegenheimer's vision of the entire space. The soon-to-be Vernor Café shares a backyard with El Club so it makes sense why Flegenheimer wants to expand.
The new café will be a three-story haven for artists and musicians. The basement will hold affordable practice spaces for local musicians to use. The main floor will have a small café as well as a stage for more intimate shows. The top floor will house a gallery, as well as rooms that can be used for community gatherings or AA meetings.
El Club has set up a Kickstarter to help with the expansion. There are some pretty dope incentives to donating that can be found at the Kickstarter page
here
. Donating $25 will get you a pizza party with 4 pizzas, so yeah, you should probably donate a little. The pizza is worth it.