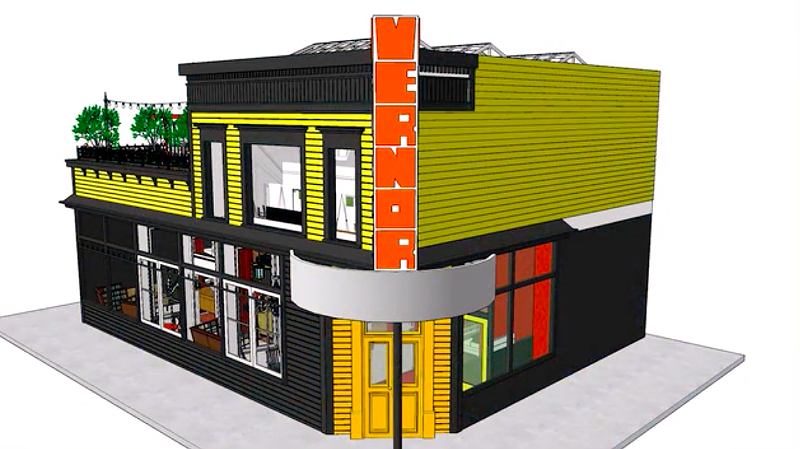 Though some
folks were upset
when the
owner of El Club
last month turned to crowdfunding to help pay for a planned expansion of the Southwest Detroit music venue, it wasn't enough to stop the 25-year-old from exceeding his goal to
raise $50,000
to help turn the building next door into a cafe and community center.
More than 350 people opened up their wallets in support of the Vernor Cafe, which Graeme Flegenheimer says will offer affordable practice space for musicians and free art classes to students enrolled in nearby schools, among other things. The average donation was $160.
Kickstarter is an all-or-nothing crowdsourcing platform and does not release money raised for a project unless a fundraising goal is met. Earlier this week, it seemed that Flegenheimer was at risk of missing his goal: with 48 hours left before a Wednesday afternoon deadline he was more than $10,000 shy. But donations came pouring in from about 100 people in the last two days of the campaign, pushing the money raised for the expansion well beyond Flegenheimer's goal, to almost $56,000.
In an interview last month, Flegenheimer said it would cost about $300,000 to build the Vernor Cafe.