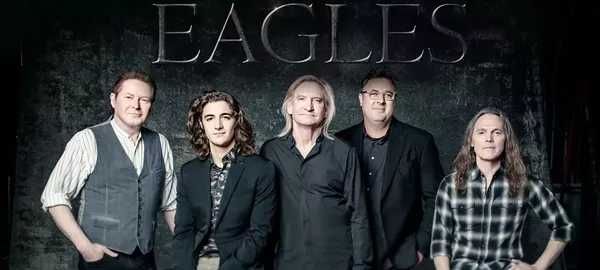 After the Eagles had a successful run at the Classic West and Classic East music festival alongside Fleetwood Mac, the rockers are hitting the road this fall for their first tour since the death of guitarist Glenn Frey died.
The last show of the tour will take place at our new Little Caesars Arena on Friday, October 27. The show is only one of four tour stops.
Just like the Classic East and West gigs, country singer Vince Gill will join Eagles on the tour alongside Deacon Frey, who is Glenn Frey's son. The two will join Eagles members Don Henley, Joe Walsh, and Timothy B. Schmit.
Walsh told
Rolling Stone
recently that they have some new blood and added that, "We all know the songs pretty good, but we just have to run the drill. It's like being an athlete and doing the reps to get into shape. The new guys [Deacon Frey and Gill] have to get to the point where it's automatic or it's transparent."
Tickets go on sale August 19th at 10 a.m. over at LiveNation.com. It's not clear if the band will add future dates but Walsh also told
RS
that they don't think they'll ever do a full on tour again, just a couple shows a year.