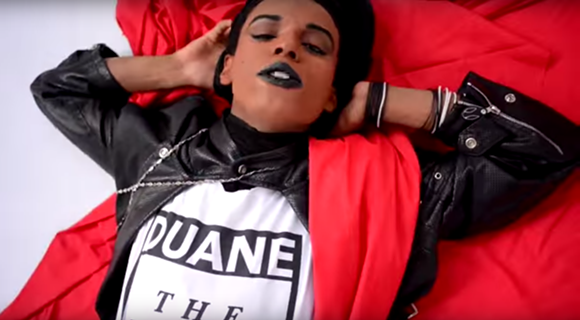 It's a new era for the Brand New Dog. Duane, the artist formerly known as the Teenage Weirdo, recently released
a new video
for the house-inspired "You Got Style."
The last time we checked in with Duane
, he summarized the difference between his Teenage Weirdo and Brand New Dog personas: "Someone said it used to sound like it was made in '83. But now it sounds like it was made in '91 or '92."
That sounds about right.
"The music isn't as weird as Teenage Weirdo stuff. It's not, I'll admit that. It's more polished. But right now I want to do a little bit cleaner, fancier, sophisticated stuff," he also said. "So I wear suit jackets now and suit pants and dress shoes. The music's more house, songs about fashion, and things like that. I'm still poor. I still go to thrift shops; I just make it look a little fancier. Because Teenage Weirdo was just rags."
Watch the video below: