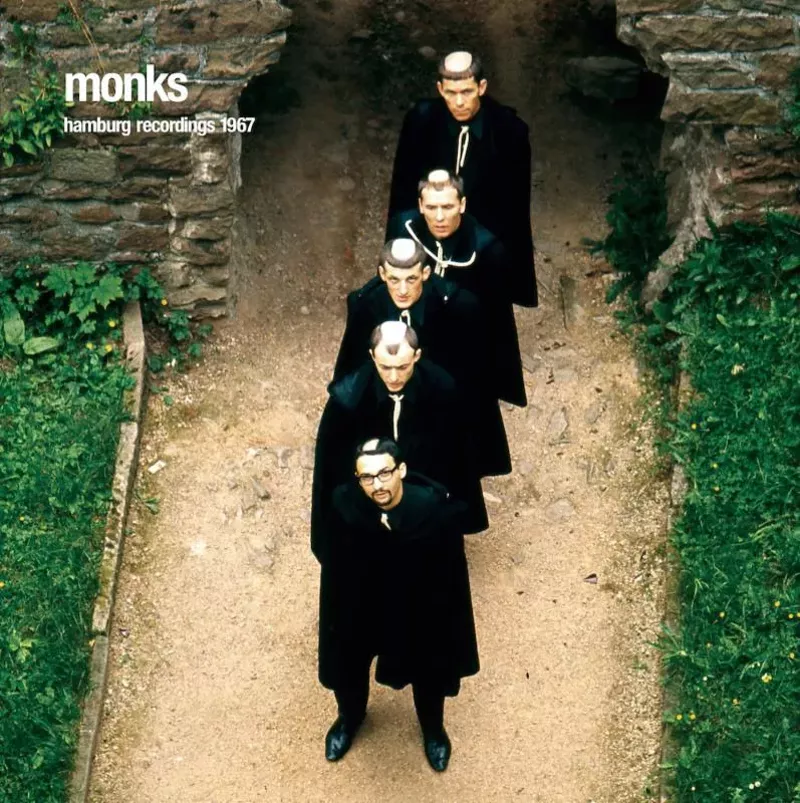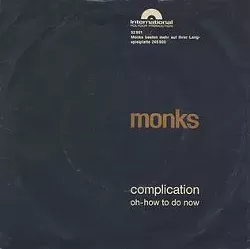 You know the legend by now — how a group of ex-GI's holed up in Germany, shaved their heads like Franciscan monks, and created an unholy racket with an over-amplified banjo, electric organ, and lyrics like "Well I hate you baby with a passion yeah you know I do (but call me)." Among the most punk of all proto-punks, the
the Monnks
only released one official album and three singles in their wholly commercially unsuccessful career for Polydor Records, lasting from 1965-'67.
Thanks to reissues from first Infinite Zero, Other Music, Munster, then Light in the Attic, and now our friends at Third Man, more of their music has resurfaced. Today, Third Man announced the imminent release of the Monks'
Hamburg Tapes 1967
, featuring five unheard tracks from the amazing Monks. The album will see a vinyl and CD release on June 23, and to give you a taste, the song "I'm Watching You" is available already, and it's not half-bad! This is genius detective work, and we are super stoked about this release.
These songs have been unreleased for 50 years and seem to be their very last recordings made during their heyday.
Hamburg Recordings 1967 tracklist:
1. I'm Watching You
2. Julia
3. P.O. Box 3291
4. I Need U Shatzi
5. Yellow Grass