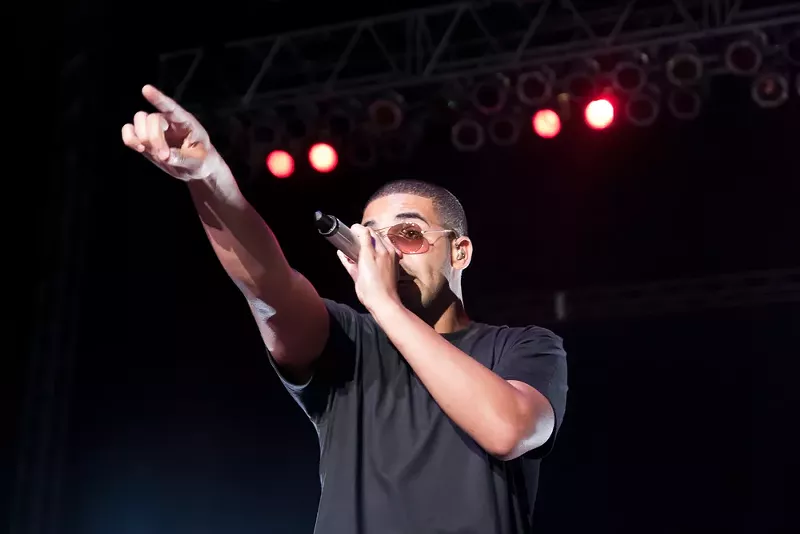 Either Drake really likes Detroit, or Detroit really likes him. Maybe both.
The "On BS" rapper added a second date at Little Caesars Arena on his "It's All A Blur" tour with 21 Savage on July 9. It will follow the original July 8 date for a double dose of "Rich Flex."
Tickets for the July 8 concert go on sale Friday, March 17 at 12 p.m. and tickets for the newly announced July 9 date go on sale at 4 p.m. Friday, March 17.
"It's All A Blur" marks Drake's first tour in five years since headlining Aubrey & the Three Migos Tour in 2018. His latest studio album Her Loss, a collaboration with 21 Savage, reached number one on the Billboard 200 chart.
Tickets can be purchased via 313Presents.com, LiveNation.com, Drakerelated.com, and Ticketmaster.com.
Coming soon: Metro Times Daily newsletter. We'll send you a handful of interesting Detroit stories every morning. Subscribe now to not miss a thing.

Follow us: Google News | NewsBreak | Reddit | Instagram | Facebook | Twitter