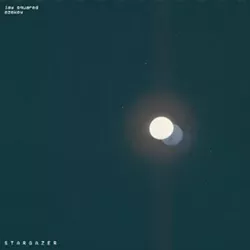 Emecee Jay Squared started this year off strong with the mellow smooth love cut, "Bottle Caps (Feel the Spice)" released on Valentine's Day. The Detroit native has followed it up with the release of a four song EP,
Stargazer
.
In "The Cosmos," Jay raps over a super slow melodic track that feels perfect for daydreaming or mentally traveling though space. The sweet xylophone in "Stargazer" punctuates Jay's steady flow while "Hypnosis" feels like there should be a sped up house mix in the works.
"Daydream" is the lyrically superior song of the bunch. "I'm working hard to burst bubbles of doubters/I need a plate to go and take the cake/ hand me the sugar, 2 cups of flower/ and I'll make it my damn self, black folks really need power/let's all get paid, have a 7 night stay and play this song in the Trump Towers," he raps.
The best thing about
Stargazer
is that Jay has his own ambiguous sound and unique approach. His music is meditative, soulful, lyrical and fun. Ezekey handled the production on this project that feels like it's part
Electric Circus and
part
Labcabincalifornia,
mixed with a lot of Detroit.
Hopefully a full length album is in the works.