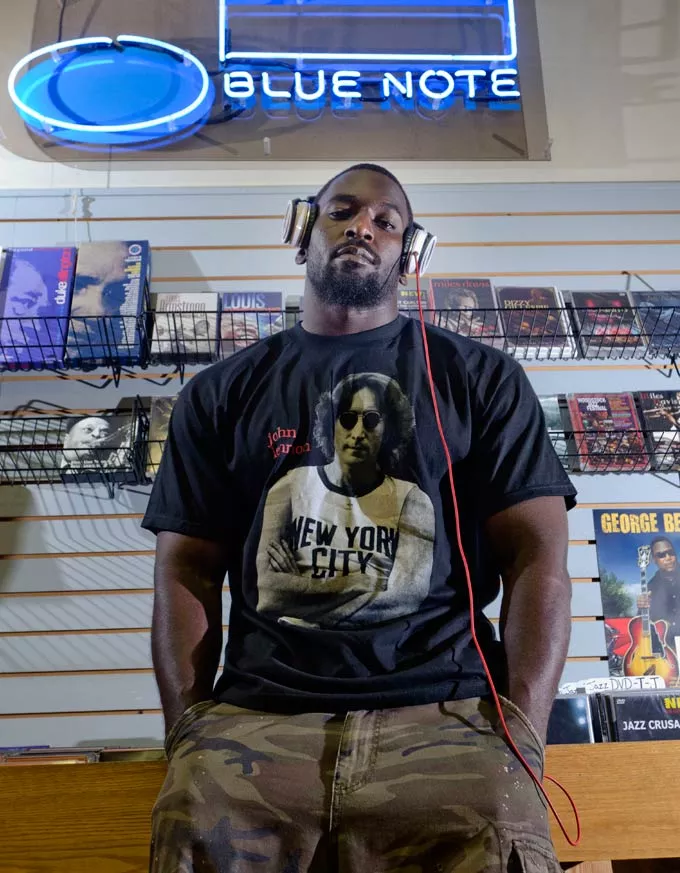 I can't even describe how great it feels to be myself again. For those who don't know, I suffered a concussion during the Vikings game on Sept. 25, which forced me to miss the following three weeks. But now I've emerged from the mental fog and constant headaches and returned to swag. A concussion is an extremely weird type of feeling ... actually trance-like, so during my injury I listened to music that sort of fit my mood, which might have made it worse (lol). It seemed soothing at the time, but here's a rundown of the albums I had in rotation to soothe my aching head:
OutKast
Aquemini
LaFace/Arista
One of the most creative albums ever, by the best group ever. (And that's non-debatable, people, I am right.) Funk, soul, jazz and every type of music you can think of thrown into a blender. Come on, now. Who actually has a harmonica solo on their lead single ("Rosa Parks")? Crazy. "SpottieOttieDopaliscious" was definitely on repeat. I actually thought I was playing the lead trumpet in the band!
Kid Cudi
Man on the Moon, Vol 2: The Legend of Mr. Rager
Universal-Motown
I'm a huge Kid Cudi fan and this was a more experimental album for him. Had more of a rock influence than his first album and definitely took me on a trip while listening. "Mr. Rager" and "Trapped in My Mind" (which I was) kept my toe tapping.
Lykke Li
Youth Novels
LL Recordings
I came across this by accident reading the comments section on some music blog. Album is absolutely amazing. She's an artist from Sweden who mixes electronic, soul, pop and R&B. I really got lost in this; found myself zoning out and coming back doing a shoulder bop. "Time Flies," "Let It Fall" and "Tonight" are the highlights. Trust me, if you enjoy music for what it is, you will like this album.
Curtis Mayfield
Superfly
Wea
This is probably the best soundtrack ever made (only argument I will acknowledge is the Above the Rim soundtrack). Curtis threw a perfect game with this one; the music is timeless. I was feeling like a real "Pusherman" the whole time and wanted to get some bellbottoms, possibly leather (smh).
I joke about it, but, honestly, these albums helped me through a rough time. Music definitely does heal the mind and soul. Thank you all for making music compatible with the concussed — for that, I am forever indebted.
I'm out.
Justin Durant is a linebacker for the Detroit Lions. His column appears semi-regularly in Metro Times. Send comments to [email protected]. Durant rocks the tweets: @JDurant52