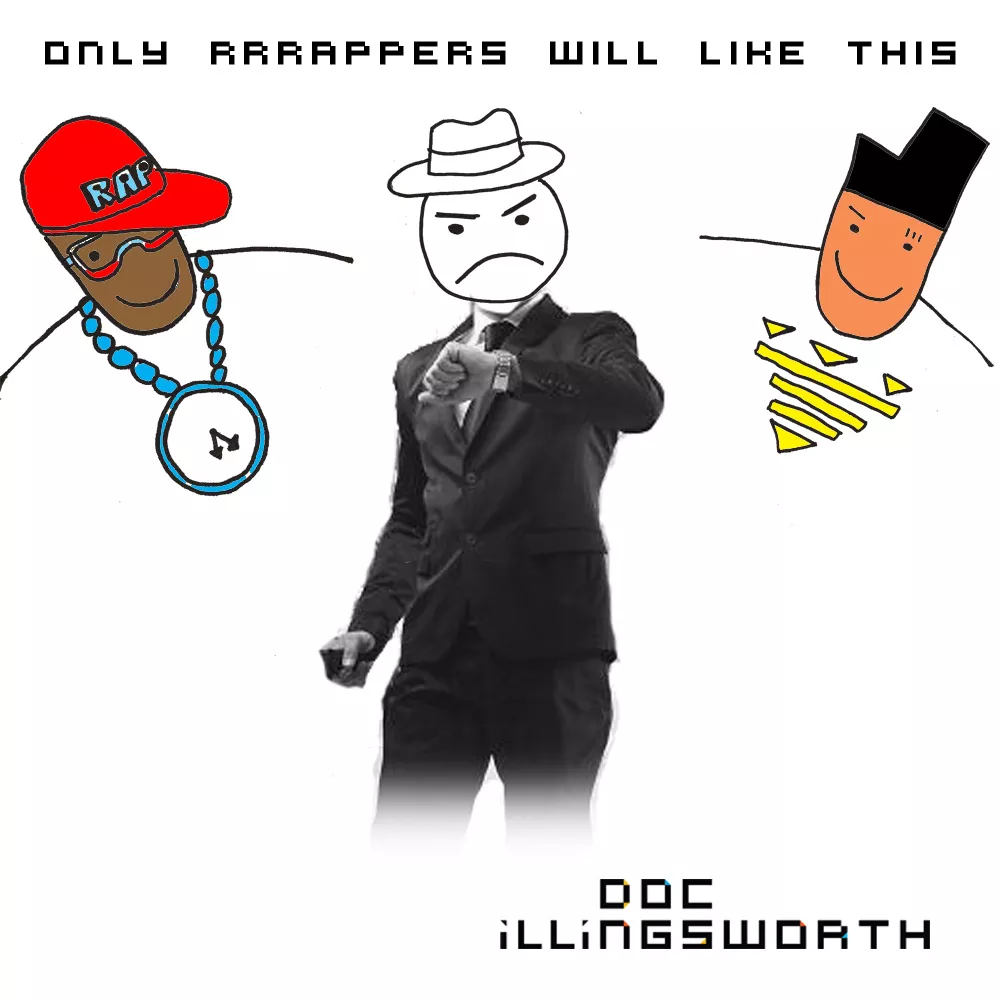 Certain that only other rappers are going to like it, Illingsworth tenders a caveat for the album's title. "Not another fucking tortured artist type," his naturally buzzy, high-range voice growls, snidely. "Plus, the rapper archetype / they think they have the hardest life."
This album doubles as a soundtrack for the rapper finding legitimate confidence. Not "The Greatest," like Jay-Z, but something more relatable.
This new solo hip-hop production (bolstered by "collabs" with some fellow local emcees, including members of Detroit CYDI), offers a chance to ask: What are we doing here? Are all rappers artists? Do all rappers have to follow formulas to attain success or credibility?
"I'm an adult, I solve problems fairly well / Plus, I know grizzly tales I can't bear to tell."
Illingsworth's a noticeably active producer-rapper, should anyone follow him on any social network, particularly YouTube. His tracks hold up because he's been honing his craft long enough, developing an ear for interesting, considerably weird, yet pleasingly looped samples — and a decent taste for effectively indelible beat arrangements.
His verses are serious, but his choruses are silly; the silliness belies an uncanny self-confidence. He's legitimately ponderous and poignant in expression but unafraid (in fact, insistent) of parody.
The title underlies his absent ego. Still, he's not spitting about thrift shops or weak entendres, his heart is on his sleeve for these pained verses such that he clearly cares about what he's saying.
But he's also stitching the emotional stuff right into a catchy hook, be it a gurgling synth or a sampled guitar riff, or some bubbly Pac Man-inspired melody. The bits on bravado he raps about are only to be mocked; he's mostly rapping about indecisiveness, being broke, being hungry. He's up against Jay-Z and Samsung this week, but Doc's just shrugging. "Keep it moving," he said. "Continue to be true to my beliefs and hope the things I say with my raps will resonate with someone out there."
Jeff Milo writes about music and reviews for Metro Times. Send comments to [email protected]